Fish Shred Production Line
FS75、FS100
Fishsnack Production Line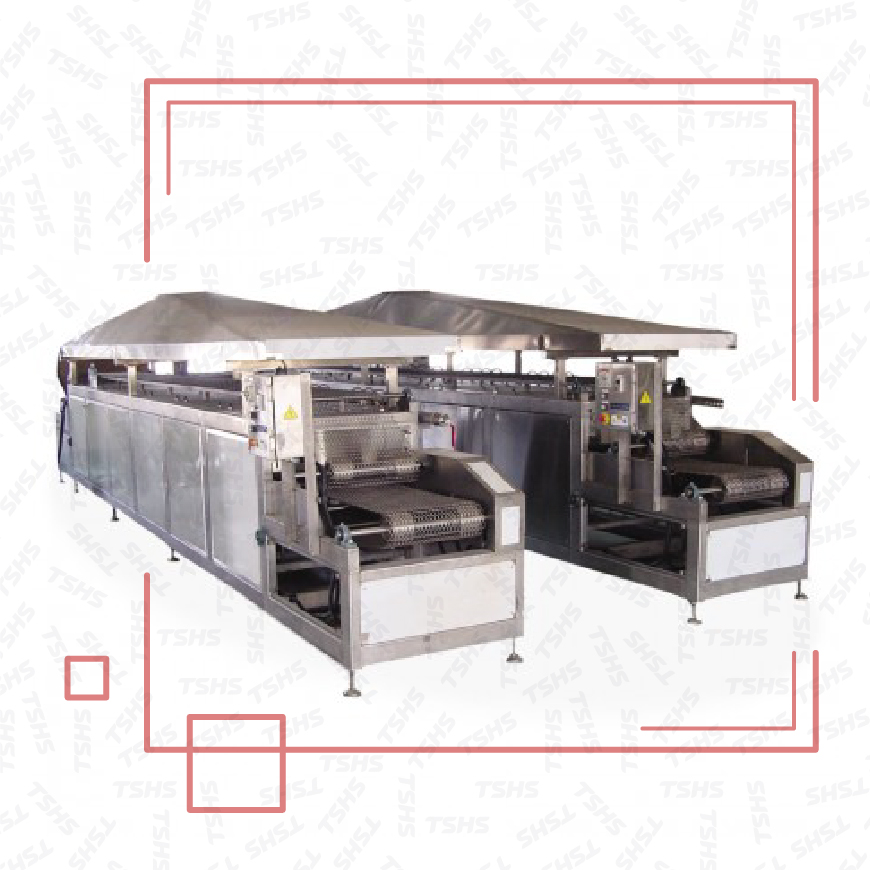 Food technology has become one of th most important branches of modern technology. At present , international standard of living is raising. The goal for people not only in pursuit of the staple food. Also leisure snacks becoming for the unintentional expendable food.

In order to attract customers purchasing food by undependent , all manufacturers do their best to cudgel their brains in food prices , packages , yastes , quantity and feeling. The design purpose for leisure snacks is various changs.

There are many functions for shred cod machine , including save time , save manpower , effective , prove the quality of food , the chemical in the storage process and automatic production for large quantity.

Shred cod making plant including various purposes-fruit cakes , shred fruit , fish biscuit , shrimp biscuit , shred fish , shred shrimp and so on.The less investment the more profitable , large sales network , it is safeguard for food manufacturers investing in.

The Pollack Fish Snack can be said to be a classical Taiwanese snack, and many people have fond childhood memories of it. It was considered a high class import food that gradually became an important product in the surimi processing industry in Taiwan.

The raw fish is deboned to obtain the meat, which is then rolled, minced, filtered, seasoned, and stirred to produce the surimi. The surimi is spread out on cloth and sun dried. After the surimi has dried into thin pieces, it is then peeled off and roasted. Finally, the roasted surimi is sliced into thin threads to make the Pollack Fish Snack.

TSHS has been investing efforts in the manufacturing, research, and development of Pollack Fish Snack production lines since 1985, making us the top old brand of professional equipment supplier. We also have the biggest factory in the industry and are very experienced in equipment design and manufacturing. In 2010, we even brought in the technical expertise of the leading equipment companies in Japan. We are continuously upgrading our equipment to conform to the latest international requirements in manufacturing.
Capacity
600kgs~800kgs/8hr
Speed: 1mmThickness*240mmW*400mmL/ 1minute
Flow Chart
Process Description of Shred Fruit and Shred Fish
1. Fresh fish paste or pulp paste by freezing management then filtering impurities.
2. Mixing spice, flour and fish pulp which had been disposed.
3. After mixing, automatic transport to automatic slicer for shred cod in chip.
4. Long time of five layers uninterrupted dry and two times of baking becoming well-cooked.
5. According to the length of production design and the length of slice to cut asunder for shred.
6. Workers scale the food for packing.
Features
Automatic production, easy to control quality.
Machine is easy operation.
Hygienic and safety.
Labor saving, increasing efficiency.
Equipment Information Of Related Product
Cutting Machine
High Speed Crushing Strainer
Mixing Machine
Automatic Slicer for Shred Cod
Material Input Machine
Automatic Transport Material
Uninterruptly Dryer
First Baking
Dipping Machine
Second Baking
Slicing Machine
Automatic Packing Machine
Band Sealer
LAYOUT

Finished Product Gallery

Related Products

---

Product catalog Download

---
Press Release
China-Encounter With The Sachima-Continuous Frying Machine

Best wishes for the happy new year
we will work harder to create a higher quality, better professional service and provide exclusive customized research and development.

Read More

Anti-Fraud

We received our customer's reflection recently. There are some scammer counterfeit account information by mail in the name of TsungHsing company.
We remind our customer that our remittance...

Read More