Fish Shred Production Line
Thai BENTO fish fillets, Chinese Fragrant fillet or Surimi Fish Snack、Malaysian Gindaco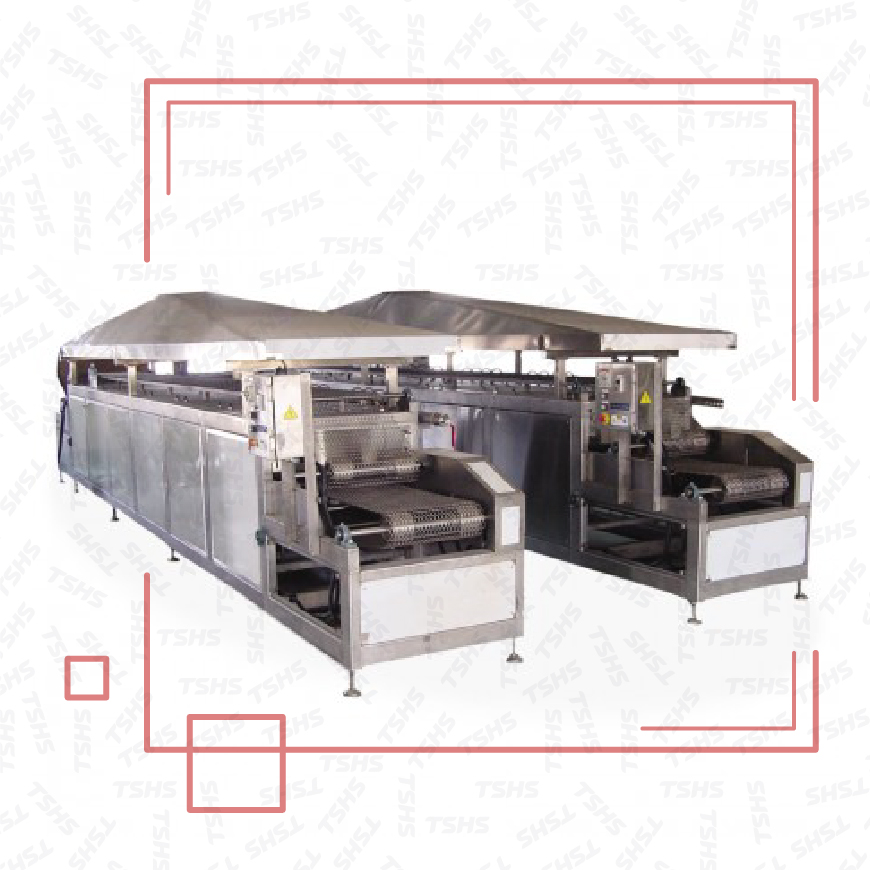 TsungHsing Food Machinery (TSHS) provides snack foods through the processing of production equipment for the processing of surimi as the main raw material. It is a derivative application of fish products.
The Pollack Fish Snack can be said to be a classical Taiwanese snack, and many people have fond childhood memories of it. It is said that the pollack fish snack was invented by the Japanese and later passed to Taiwan. It was considered a high class import food that gradually became an important product in the surimi processing industry in Taiwan. Related applications are widely used in various Asian countries.

Capacity
In case of different products, please contact our business department and our staffs will be serving you.
Flow Chart
Ten operation works: Surimi Mixing→ Ejecting→ Pre-baking→ Drying→ Dipping→ Baking→ Cutting→ Shredding.

Features
The product is made from surimi as the main raw material, and different processing methods and processes are derived. Different product applications are available. Such as Thailand's well-known BENTO fish fillets, Japanese natori surimi fish snack, Chinese fragrant fillet or surimi fish snack, Malaysian gindaco.
TSHS provides automatic production of the Fish Shred Production Line with stable quality control. And the design emphasizes: the equipment is easy to operate and made of stainless steel, which compliances food hygiene and safety. Manpower economizing, and increasing efficiency.
Product Features
The raw materials of fish shred are mainly surimi, wheat flour, sugar, salt, etc., and are processed into high speed crushing strainer, beating, seasoning, stirring and other processes to make surimi raw materials. The surimi is then extruded into a sheet shape through a ejector, dried, dipped, air-dried, and then cut into a filament by a wire cutter after being cut and cooled by a high-temperature baking to complete the production.
LIVE SHOT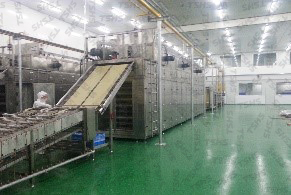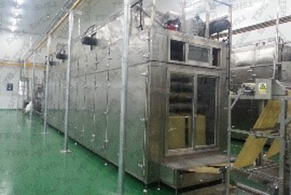 raw material
Production process
Finished Product
LAYOUT

Applications
Fish Snacks, Dried Fish Fillet, Black Sesame Sandwich Wire
Related Products

---

Videos

Fish Shred Production Line

Finished Product Gallery

Product catalog Download

---
Press Release
The exhibition in Thailand

Food Pack Asia 2020
Country :Thailand Bangkok
DATE:2020.02.12 ~ 2020.02.15
PLACE:Bangkok International Trade & Exhibition Centre (BITEC)

Read More

The exhibition in Singapore

In response to the new coronavirus (COVID-19) epidemic. After the careful consideration, the organizer decided to postpone the exhibition of FHA-Food & Beverage 2020.
Currently, the new exhibition...

Read More

The exhibition of India

Attention
The exhibition will be cancel.

Read More