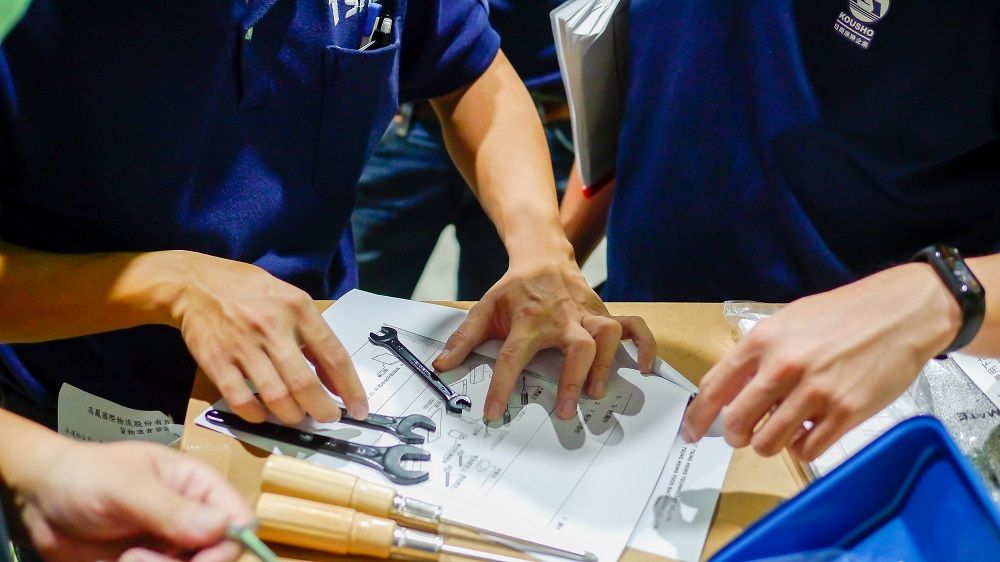 56 years of machine manufacturing experience, our expertise exceeds your imagination
The TSHS brand has spread across the world, accumulating hundreds of sales cases
Tsung Hsing Food Machinery aims at the global market and has sold more than 500 snack food production lines. Since 2015, it has been committed to operating the TSHS brand, with the core value of the brand as the service concept, and the brand goal of cultivating customer loyalty and increasing global market share. Tsung Hsing's team has been trusted and supported by domestic and foreign customers for a long time. In the future, we will continue to grow together with customers and strive to meet the needs of customers' production line equipment.
Go deep into the local food culture and actively recruit food equipment agents from all over the world
Want to know about Taiwan Tsung Hsing equipment but feel afraid due to the distance from overseas, or worry that Tsung Hsing Food Machinery can't produce local authentic taste? We actively recruit professional food machinery agents in Southeast Asia to provide you with close-range services. At present, we are cooperative distribution agents in Indonesia, India, Bangladesh, Malaysia, Thailand, and Japan, allowing you to quickly obtain professional consulting services for snack food production equipment.
Set up a branch in Thailand in 2018 to improve the quality of local pre-sales and after-sales services
Thailand's traditional markets and stores have a wide variety of leisure food and snacks. The rich and diverse food culture is one of the characteristics of Thailand. Tsung Hsing decided to set up a branch in Thailand in 2018 to improve the quality of local pre-sales and after-sales services. Tsung Hsing Thailand Branch cultivates local business teams, provides administrative office, business marketing, exhibition bases and technical support services, provides professional consultation and technical exchanges according to customer needs, deepens customer trust and affirmation and shortens the waiting time of Thai customers.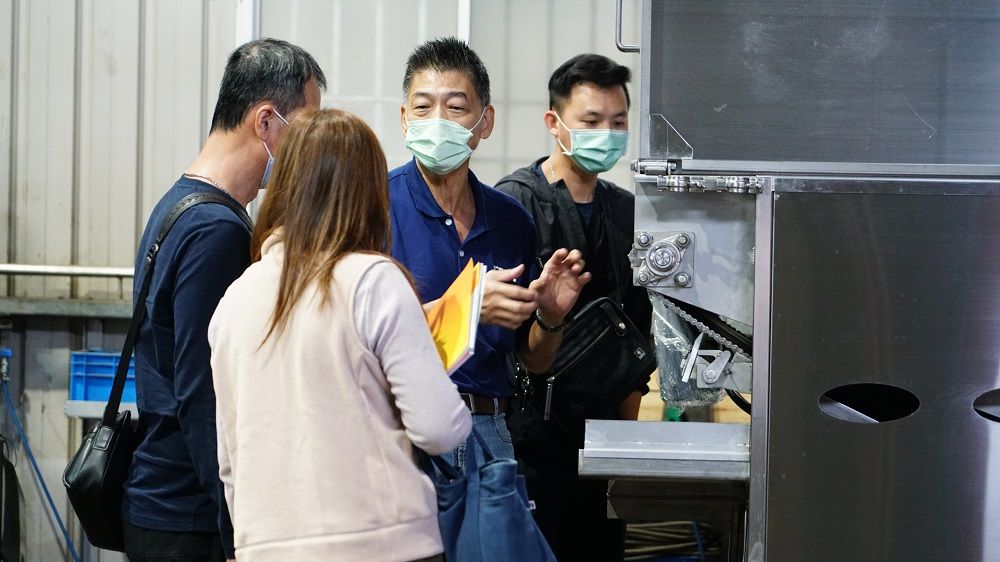 Work with experts to provide the right solution for your production line.
Create the most customized production equipment for you
Tsung Hsing industrial's service tenet is to help customers achieve production goals, whether it is traditional conversion to automation, equipment replacement, production process optimization, production increase, original equipment upgrade, or new investors entering the food industry. Tsung Hsing's team can provide customized design and consultative consulting services to solve production problems you care about and meet customer production needs.
All-round integration capability from sales of stand-alone equipment to production line planning of the whole plant
In addition to selling fryers and dryers, Tsung Hsing can also provide whole-plant production line planning services according to customer product characteristics and food formulations, assisting customers in plant evaluation, production lines, raw material selection, production process optimization, and new product development and customization. etc., propose complete solutions and equipment for the whole plant, and be responsible for arranging equipment production, inspection, packing, shipment, installation, teaching and after-sales maintenance services. Tsung Hsing team provides a complete plant planning consulting service, which reduces the need for customers to find multiple manufacturers of different functional equipment, reduces the cost of production line integration, and saves communication time and transportation costs for multiple parties.
Fried food production solution provider
With years of experience in fried food production all over the world. Tsung Hsing experts can provide advice on frying temperature and frying time according to customer product characteristics. We are in a leading position in the fried food equipment industry, with the ''fryer expert; world-first'' as the brand management concept. The FRYIN series continuous frying machine developed by Tsung Hsing Industry breaks the traditional frying method, adopts the core design concept of the second high school and the third province, and has multinational patents and ISO high-quality certification. If you have the demand for fried food, please fill in the inquiry below book a consultation with us.
Acting as a partner for co-customized development of large-scale drying systems
Tsung Hsing has been specializing in drying and baking technology for 50 years, and has the ability to help customers plan the drying equipment of the whole plant to achieve the goal of reducing the moisture content of the dried material. After thorough communication and understanding of the needs, it began to enter the stage of joint cooperation and development. Tsung Hsing is one of the few dryer manufacturers in the world that can combine microwave function technology according to customer needs. There is a microwave drying experimental machine on display in the factory. If you have microwave drying needs, you are welcome to bring raw materials to the factory for feasibility experiments. Please fill in the feasibility analysis appointment form immediately, and we will arrange a time for you to come to the factory for testing.
Train elite engineers to diagnose equipment production problems for customers
Tsung Hsing's R&D and design purpose is to lead customers to achieve production and processing goals. Our technical engineers have the professional ability to accurately identify production problems, and are committed to solving complex production challenges for you, helping customers create high-quality products and realizing high-efficiency production processes. Tsung Hsing technical engineers can provide technical support using existing equipment and propose the best solution for your production line together.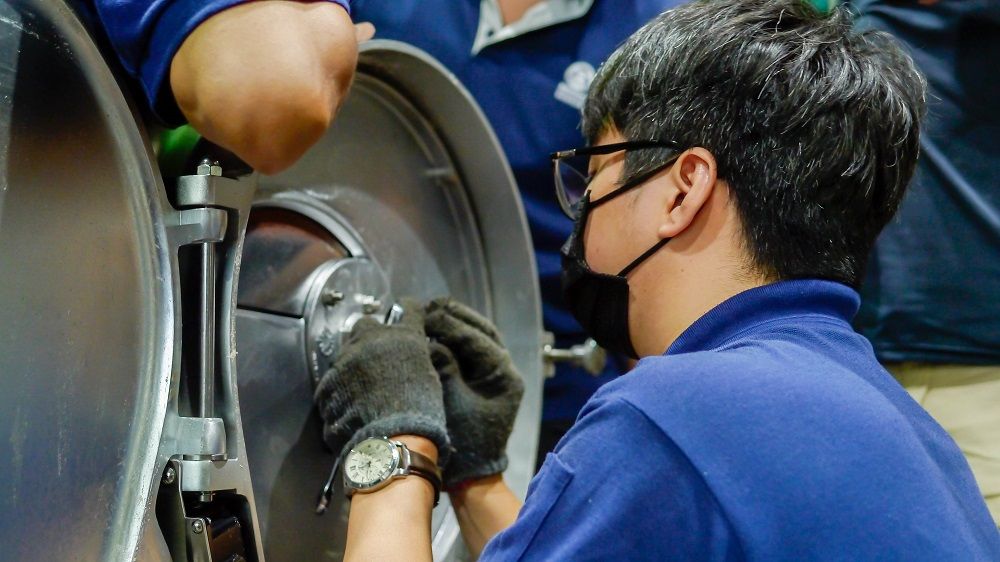 High-quality pre-sales / after-sales service, allowing you to find suitable equipment is the goal of Tsung Hsing
Detailed information on online multi-party platforms, 24-hour online live response
Before purchasing equipment, you need to collect sufficient product information. Whether you are from the official website, community platform, or audio-visual platform, you can obtain detailed Zongxing product and service information. If you want to inquire about machine details or business cooperation, you are welcome to use the platform. Send a message or make a direct call, Tsung Hsing will reply as soon as possible within 24 hours (excluding holidays), and provide the most suitable solution according to your product needs.
The first step of service, feasibility test experiment analysis
Customers always have many ideas and want to verify whether the product has a chance to succeed, and Tsung Hsing factory is equipped with continuous conveying frying machine, microwave drying test machine, etc. Sincerely You are invited to bring raw materials or send them to Tsung Hsing for feasibility testing, and a professional technical team will assist you in experimental analysis. Tsung Hsing acts as a production knowledge provider, provides equipment parameter adjustment and assists in product improvement and formulation consultation, and also provides customized production line planning and joint development projects for various industries according to customer needs. You are welcome to fill in the factory test appointment form in advance, and we will arrange a test date for you as soon as possible.Book online now
Actual feeding production before shipment, equipment quality verification service
In order to ensure that each equipment meets the customer's target production requirements, Tsung Hsing has a 2,000-square-meter pre-shipment inspection airport, and provides complete raw material production testing services before all customers deliver the aircraft, and conduct testing and verification according to customer products. After confirming that the equipment is free of quality concerns, it will be arranged to be shipped to the customer's factory.
The special wooden box structure ensures that the equipment is not damaged by collision during transportation
After the mechanical equipment is completed, it will be delivered to foreign customer factories by sea. To transport heavy machinery and equipment, it is necessary to pay more attention to the design of the load-bearing structure of the wooden box. In order to avoid the damage of the wooden box and equipment damage caused by the collision during the transportation process, the nail box team did not hesitate to increase the cost to strengthen the design of the internal beams and columns of the box body, and strengthen the fixed protection and avoidance. The device was damaged in transit.
Intimate handover teaching service to ensure the safety of equipment operation
The quality of the machine operation will also affect the production quality. In order to assist the personnel to quickly familiarize with the equipment and make the production process stable and smooth, it is also the professional after-sales responsibility of Tsung Hsing to complete the equipment operation education and training. The professional technical engineer of the original factory will personally demonstrate for you, and guide you step by step to understand the various parts, functions and operation procedures of the machine. After the purchase of the machine, you will get a detailed equipment operation manual, including the key points and precautions of operation, and absolutely do not have to worry about the problem that the machine will not be used after personnel changes.
High-efficiency warranty service, online emergency troubleshooting
When there is a problem during the use of the equipment, Tsung Hsing technical customer service engineers will assist the customer to troubleshoot the cause of the failure step by step. We will provide you with the most efficient solution according to the complexity of the machine damage, and solve the machine problem with the lowest loss to the customer. For example, online video teaching, on-site machine testing, sending the machine back to the factory for maintenance, etc. In addition, Tsung Hsing provides regular inspection services for customers across the country, and arranges technical customer service engineers to go to the customer's factory to understand the use of the machine every year, and provide complete customer maintenance knowledge and maintenance services.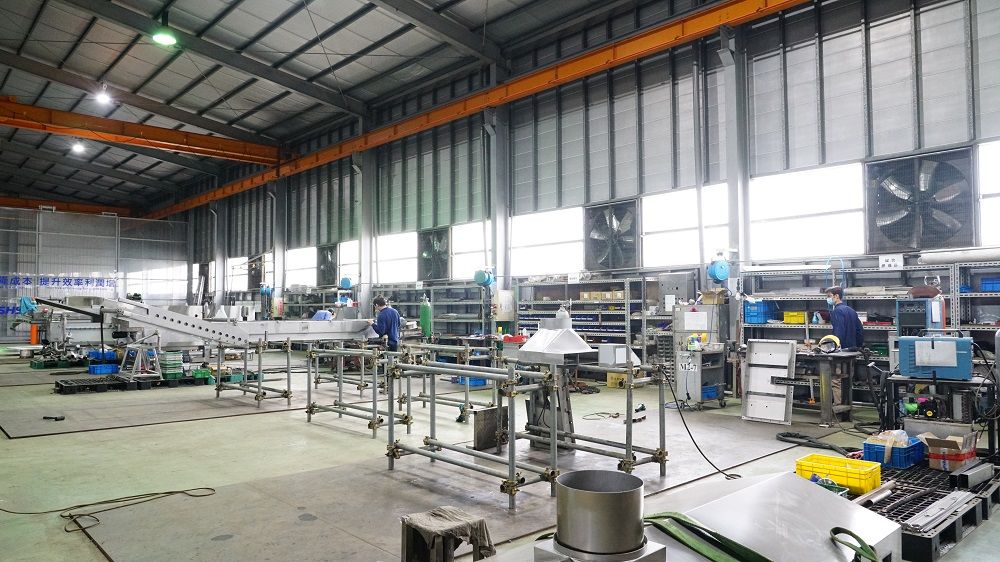 Real-time monitoring of production progress, mastering the delivery time without delay
Systematic filing of imported data, more efficient management of production materials
Since 2005, Tsung Hsing has managed various operating procedures in accordance with ISO9001 in the process of R&D and production, and adhered to the spirit of ISO to formulate: drawing standard book, parts standard table, quality specification standard, quality inspection engineering drawing, quality abnormality report, The production operation standard book aims to achieve high-efficiency and high-quality production operations. Gradually import ERP, PDM and other management systems to achieve complete material management and process control.
Have high-quality parts suppliers, complete inventory of spare parts
Tsung Hsing has always carefully selected excellent suppliers to cooperate. Before the spare parts are put into storage, professional quality control personnel will randomly check parts, accessories, electronic control components and other items to ensure the provision of high-quality products to customers and monitor the safety of important spare parts. Inventory quantity, when the equipment temporarily has production problems, we can quickly perform parts replacement and maintenance services for you, effectively reducing the cost loss when customers face equipment failures.
Execute project management to monitor production schedule progress
After the order is established, the "production line time program control table" will be established. From the procurement of parts, machine assembly, quality inspection, and product verification, each stage of production SOP is implemented in a high-standard and rigorous manner. The inspection process is based on the standard drawing of the production line. The missing report will be signed and sealed by the quality control personnel after re-inspection to ensure the quality and safety of all machines.
CE

ISO 9001

Patent Certification

Awards-1

Awards-2

D&B

Videos