Organization
The corporate mission of "Leadership, Integrity, Performance" leads customers to become the first in the industry.
---
Tsung Hsing is a group of teams with rich experience, adherence to quality, and commitment Tsung Hsing continues to innovate, research, develop every year, specialize in technology, quality, and provide integrated solutions for the whole snack food plant, and lead customers from an idea to the implementation.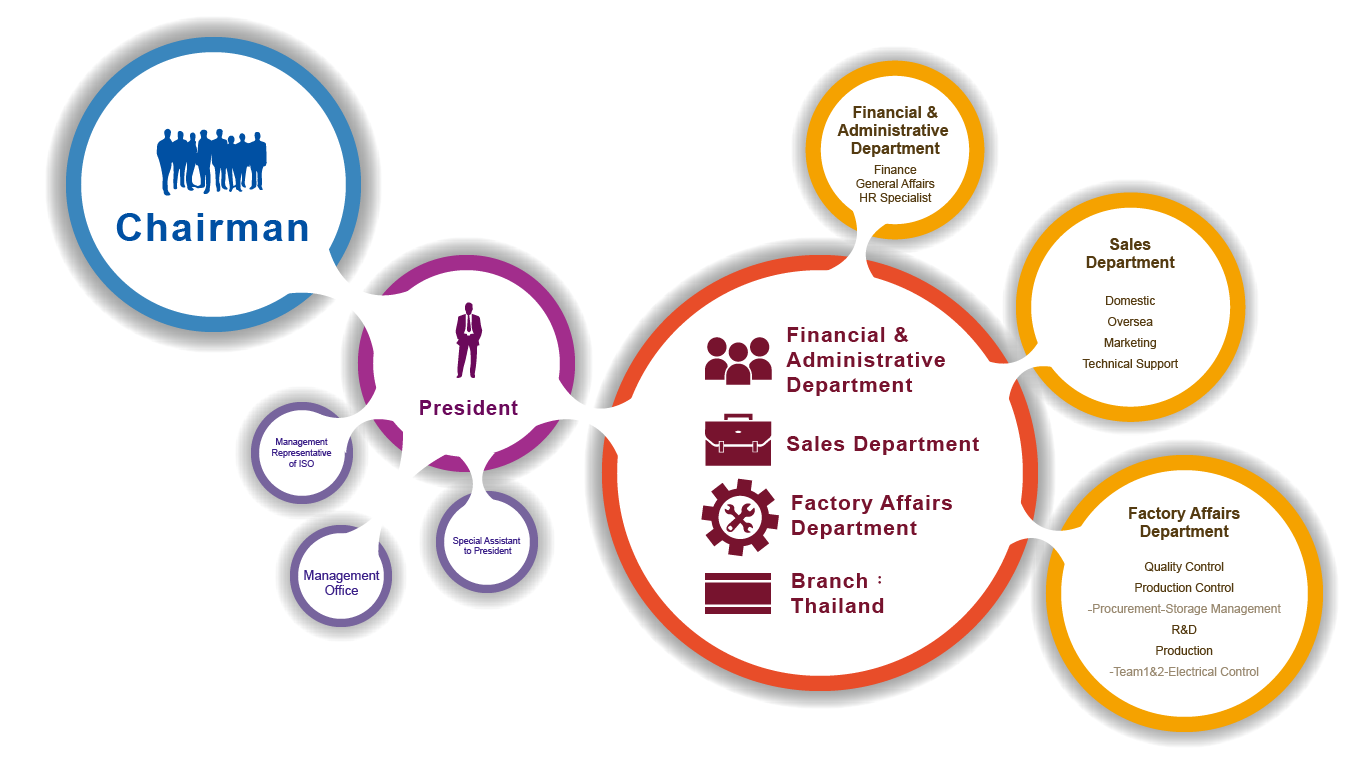 Chairman Xie Mu Lin
"Building Trust and Guarding Commitments"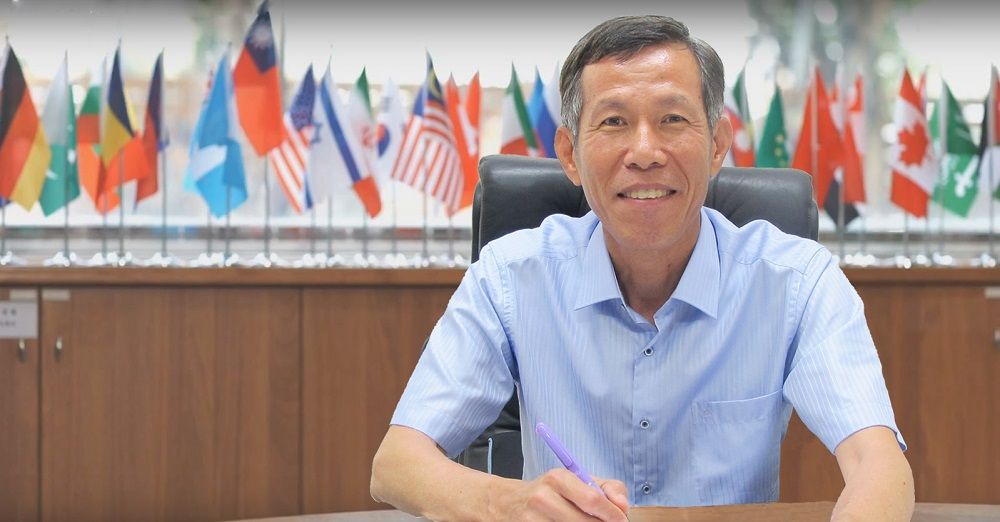 Tsung Hsing has a excellent and responsible professional teams. All employees work hard together. Now we have successfully established the position of "Professional Food Machinery Manufacturer" in the international market. Every year, they continuously gain insight into market demand and R&D innovation. We are firmly committed to providing snack food whole plant equipment. Professional planning services, customized design to meet customer needs. We regard our customers as important friends and sincerely thank all our customers for their support and trust over the years.
Business Department
"Looking forward to the world, creating great achievements together"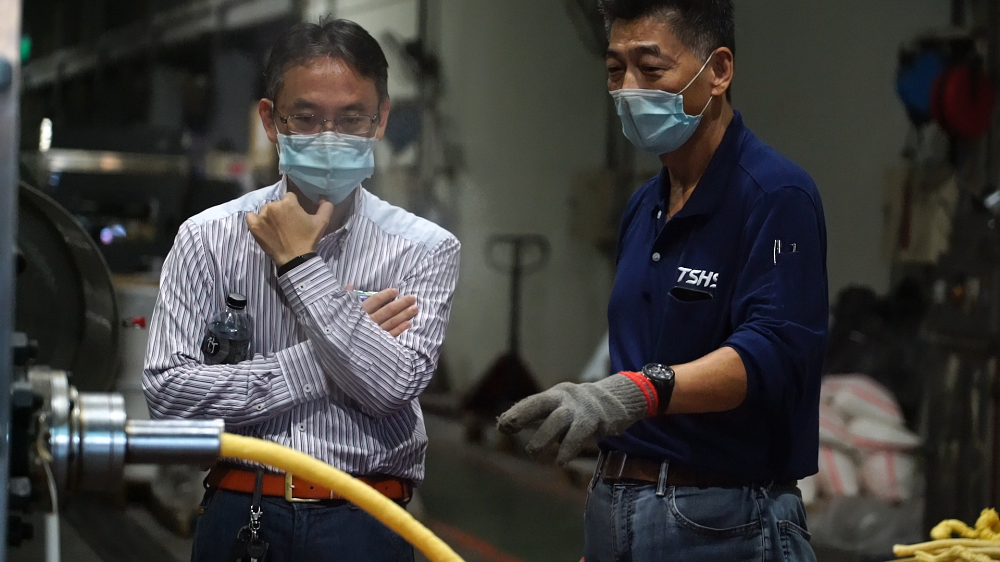 "Best call Tsung Hsing!" In order to deeply understand the market dynamics of snack food in various countries.We regularly participate in international exhibitions every year to expand overseas markets. Tsung Hsing has complete pre-sales and after-sales services. Each salesperson as a consultant for snack food production solutions, providing you with the most suitable plant equipment planning advice and food formulation consultation. The after-sales technical customer service team is composed of experienced engineers, providing reliable technical support, inspection services, operator training to create production line equipment that meets customer needs and safe after-sales service.
Manufacturing Department
"Specialized in technology, specialized in quality"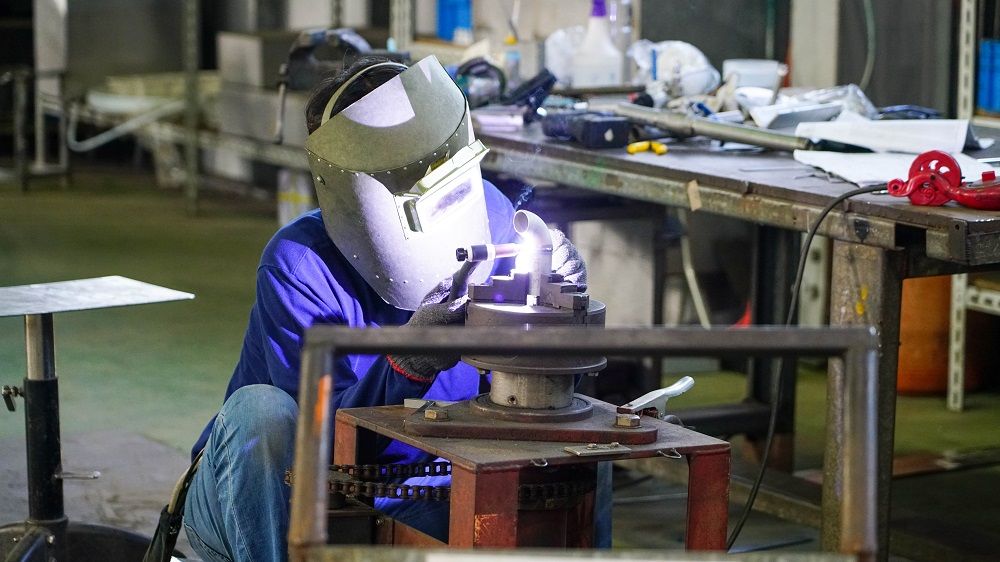 The production operation of machinery and equipment complies with the ISO 9001 production quality management system of the International Organization for Standardization, implements strict control of production schedules, implements a quality abnormality correction system, undergoes audits and appraisals every year according to the key points of the operation, and formulates risk treatment measures, so that the company can handle more systematically Crisis, division of departmental rights and responsibilities, focus on work items to improve overall production efficiency, Tsung Hsing is confident that it can meet customer requirements and has the ability to produce high-quality equipment to built a deep trust with customers.
Management Department
"Sustainable operation, Create a better future"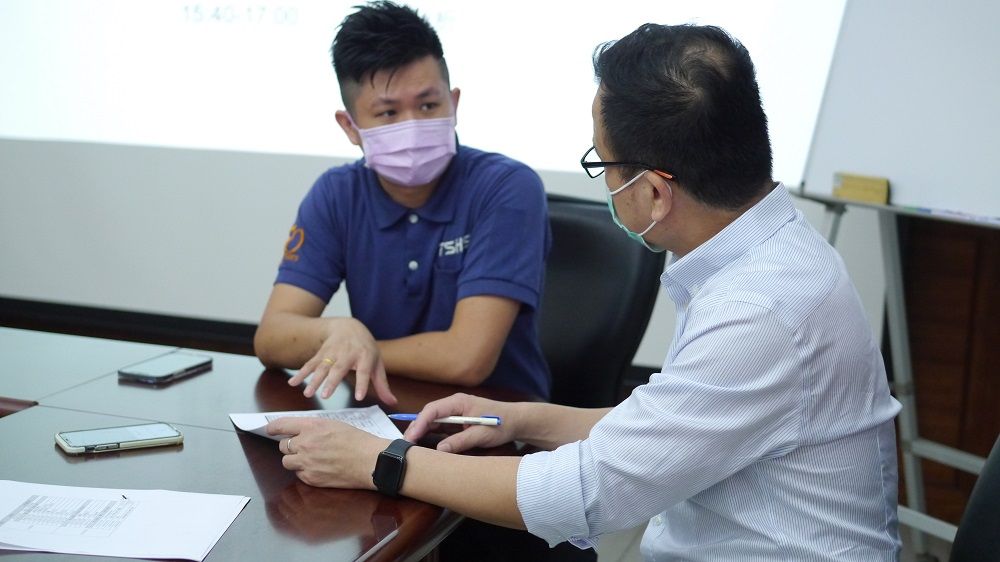 It is our responsibility to create a high-quality working environment, cultivate professional skills of personnel, improve leadership skills, guide colleagues to exert their strengths, and enhance team cohesion. At the same time, it acts as a strategic partner for enterprise development. It introduces ERP, CRM, HR system and project management training, to integrate the system become simple to manpower and time cost. Looking forward to the team to continue to break through innovation, create beauty, grow strong, and bring infinite possibilities beyond expectations to all Tsung Hsing's customers!
CE

ISO 9001

Patent Certification

Awards-1

Awards-2

D&B