Fish Murukku Production Line
FMK
Fish Crackers Production Line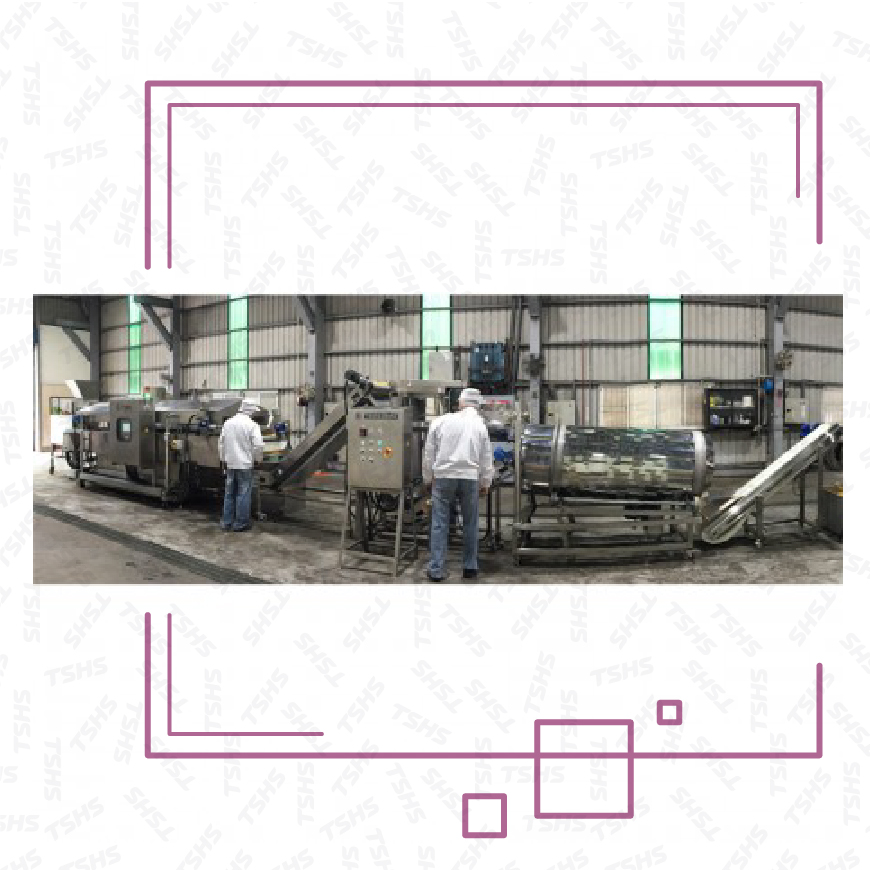 Muruku is the most popular and delicious snack in India and Southeast Asia. It originated in southern and western Indian cuisine. The earliest version of the snack is made by hand-kneading rice flour, flour, soy flour and seasoning. First, put into a small container the be extruded into a flat spiral, and then fried in vegetable oil until crisp.
Fish snack (Fish Murukku) is not only the special shape, more important, flavor, crisp, nutritious and seductive aroma.

Fish snack contains vegetable oil, fish sauce, soy flour, sugar and salt which can provide ample energy and abundant protein at the same time.

In addition, the production of fish snack can meet the HALAL food certification.
Capacity
Capacity will be different according to different raw material composition and we also can design it according to customer demand.
Flow Chart
Mixing Raw Materials → Stirring → Extrusion Molding → Frying → Seasoning (by taste) → Packaging
Features
Product will through the mold to extrude into the frying oil until crisp and it also could be seasoning.
It is Simple process of automatic continuous production line, easy to control, labor saving, quality stability and suitable for the food hygiene law.
Special seasoning feeding system design to ensure the factory is clean and seasoning powder will not be lost.
Equipment Information Of Related Product
Mixer
Extruder
Continous Fryer
Powder Sprinkler
Seasoning Drum
Discharge Conveyor
LAYOUT


Finished Product Gallery

Videos

Related Products

---
Press Release
China-Encounter With The Sachima-Continuous Frying Machine

Best wishes for the happy new year
we will work harder to create a higher quality, better professional service and provide exclusive customized research and development.

Read More

Anti-Fraud

We received our customer's reflection recently. There are some scammer counterfeit account information by mail in the name of TsungHsing company.
We remind our customer that our remittance...

Read More