Nuts Processing Production Machine
Nut Processing, Bean Processing, Nut Baking, Bean Baking, ถั่วลันเตาทอด, ถั่วลันเตาเคลือบวาซาบิ, ถั่วปรุงรส, ถั่วปรุงรสหลายชนิด, ถั่วปากอ้าทอด, ถั่วลิสงเคลือบ, コーティングピーナッツ
TsungHsing Food Machinery is a nuts processing production machine manufacturer and supplier. TsungHsing Food Machinery (TSHS) provides manufacturing equipment for processing raw materials such as nut processing, frying, baking, roasting, seasoning and coating.
Nut snack foods are widely accepted and popular products all over the world. Both the Western and Eastern culture, and even different food cultures are accepted. Commonly used in processing methods are frying, roasting, drying, baking…etc. It is also divided into coating and non-coating.
Nut products are widely accepted by the people in the world's snack food culture, regardless of Western or Eastern culture, and the nut processed products are considered the most original item for snack foods. From the baking and frying of the nut products to the later derivatives such as coating with powder or liquid, garlic peanuts. Agricultural products such as peanuts, green beans, cashews, and almonds…as the raw materials, which are widely used and easily obtained all over the world, are fried or baked and then seasoned to produce snack foods that are suitable for all ages and delicious.

The finished-products of nuts on the current market could be classified by product category into coating with powder or liquid and without coating with anything; classified by ripening process into frying and roasting. According to the different processes and seasonings, the processing methods of nuts are kaleidoscopic and easy to develop new products. It is a product which could be worthy invested enormous time and effort in term of the industries of leisure food.
Capacity
200-1000 kg/hr
Depending on the desired frying time and product density.
Features
The raw materials are easy to obtain, the process is changeable, the equipment is easy to operate, the taste can be sweet and salty, and the market volume is huge.
It can be produced in a small amount of semi-automatic production, and can also be produced in a large number of consistent operations, with stable quality and food hygiene.
Distinctive product features and high production technology value.
Flexible processing according to need.
Various capacity available.
Multi-purpose processing for various nuts.
Machine is easy to operate and maintain.
Flow Chart
Take the coating peanut and the fried green pea as an example, common process is as follows:
Coating Peanut
Raw Material (Peanut) → Peanut Shell Husking → Kernel Choosing → Screening → Roast → Powder Coating → Baking → Seasoning → Drying →Cooling →Packing
Fried Green Beans
Bubble Beans → Dehydration → Kill Jing → Soaking → Quantitative Feeding → 1st Fry → 2nd Fry → De-Oiling → Cooling → Packaging

Product Features
Through the processing, the raw materials of nuts and beans are subjected to surface treatment, ripening, seasoning…etc. Generally, the processing method can be divided into processing (only for the raw material curing process, without any additional parts), and additional processing methods (just like the sugar or fruit powder).
Equipment Information Of Related Product
Different processes are adopted according to the raw materials.
Coating.
Non-coating.
The raw materials are processed after soaking in water.
The raw material is directly processed without soaking in water.
Peripherals / Accessories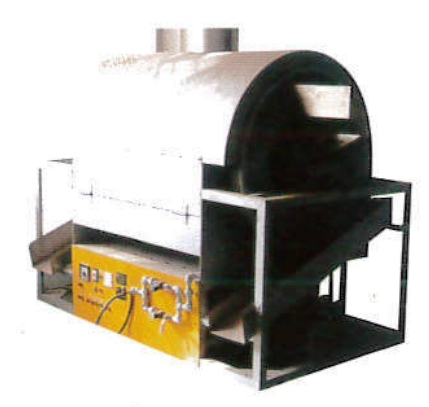 1. Roasting M/C
Yield: 60kg/time, 180kg/time
Length: 243cm, 295cm
Width: 118cm, 134cm
Height: 192cm, 222 cm
Weight: 450kg, 680kg
Horsepower Requirements: 1HP, 2HP
Product specifications can be adjusted according to te production line.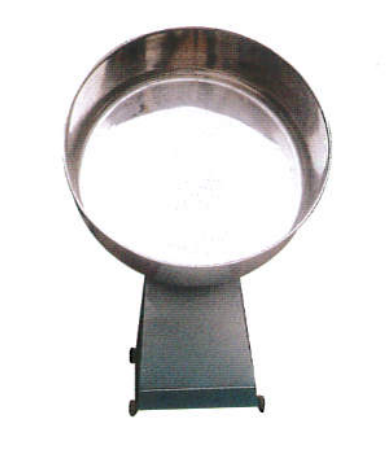 2. Coating M/C
Yield: 24kg/time. (can could be increased)
Length: 98cm
Width: 88cm
Height: 140cm
Weight: 95kg
Horsepower Requirements: 1HP
Product specifications can be adjusted according to the production line.
3. Flatten M/C
Specifications: Length 4695 x Width 3000 x Height 1653 (mm).
Texture:The outer frame is made of carbon steel and painted, and the internal part in contact with food is made of SUS304 #stainless steel.
Horsepower Requirements: 5 HP.
Heating system: Above the gas is the infrared fire tube WS-3202 × 16, and the bottom is the gas sub-fired fire tube.
Yield: About 60kg/time.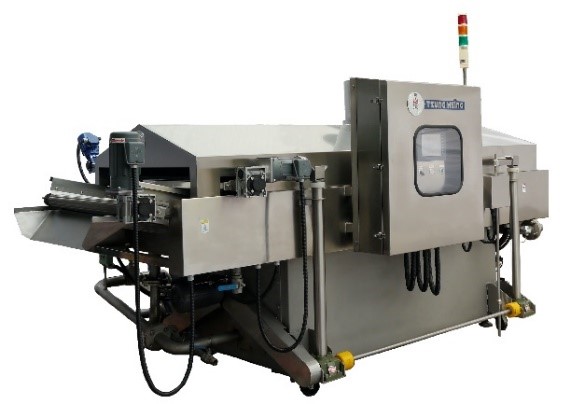 4. Continuous Type Oil Fryer
Product specifications can be adjusted according to the production line.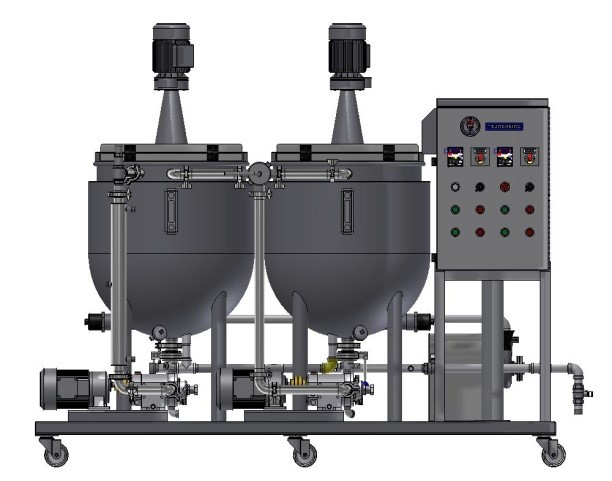 5. Liquid Spray M/C
Features:
1. Water jacket design, hot water circulation insulation.
2. With stirring blades to avoid solids precipitation.
3. The spray gun is diversified and can be adjusted according to fluid characteristics.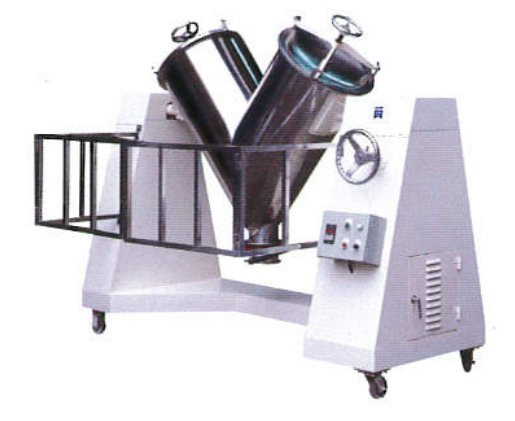 6. V Type Mixer
Features: The raw materials are cross-coupled and separated by the rotation of the v type mixer.
V Type Mixer Appliance: It is suitable for the mixing of powders with small specific gravity such as pigments, dyes and medicines.
Operation volume: 30% ~ 40% of full capacity.
Texture: Mild steel or stainless steel...etc.
Special type: Internal installation of stirring wing or polishing.
Attachment: The v type mixer has the automatic positioning and discharging system.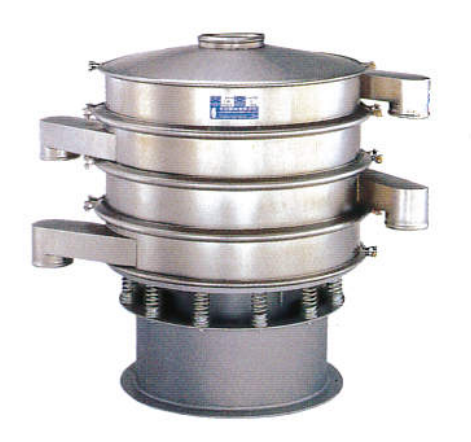 7. Separato / ( Size Grader )
The innovative design of the three-dimensional vibrating screening filter has a delicate and durable structure and low noise value. Not only improve the service life of the screen, increase the available screening area, but also reduce the loss and wear of materials during the processing.Up to five layers of sieve meshes can be installed in a single machine, and up to six sizes of material can be separated in a single operation.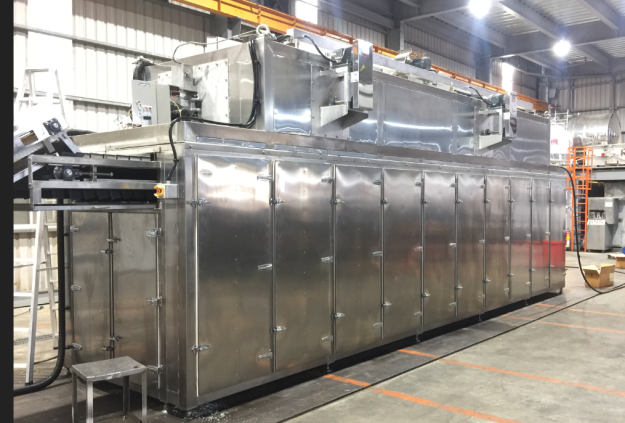 8. Multi-layer Conveyor Dryer
Product specifications can be adjusted according to the production line.
LAYOUT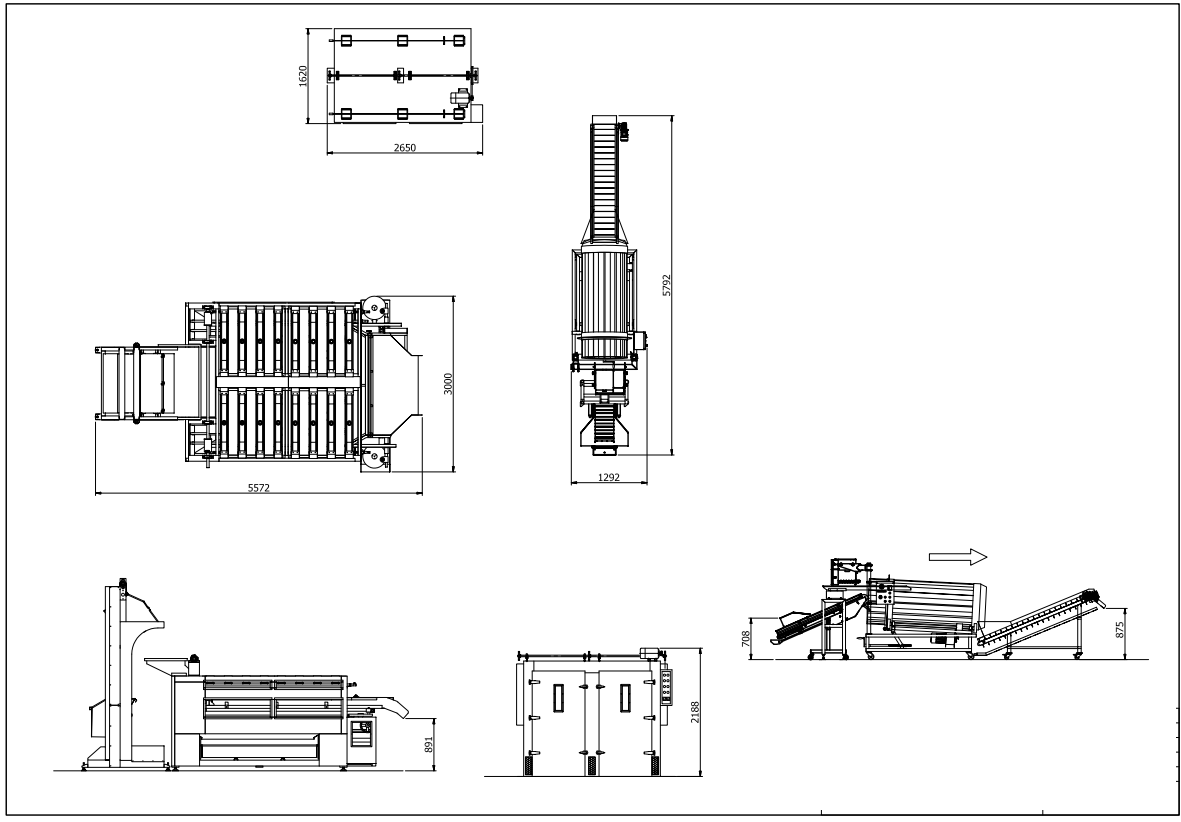 APPLICATIONS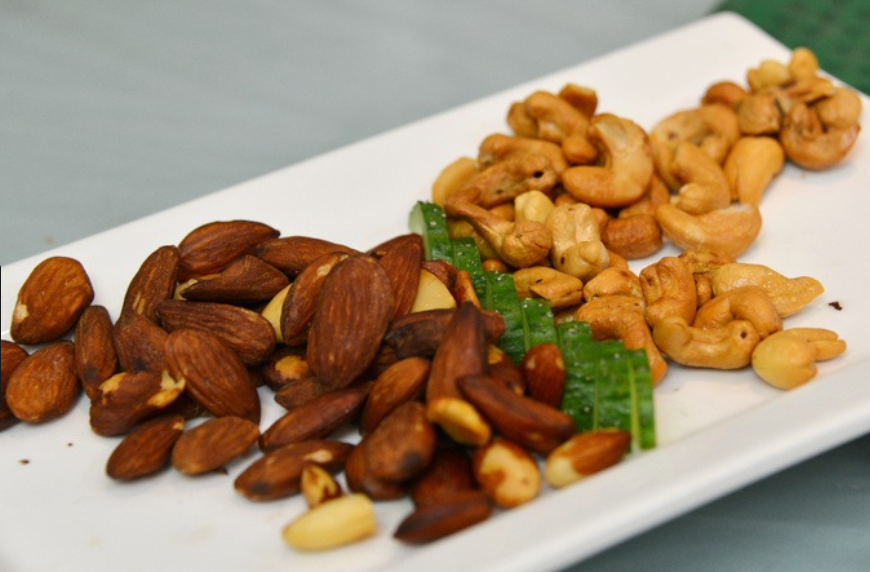 Sauté Peanut
Coated Peanut
Pan-fried Peanut
Sauté Cashew
Pan-fried Cashew
Sauté Almond
Pan-fried Almond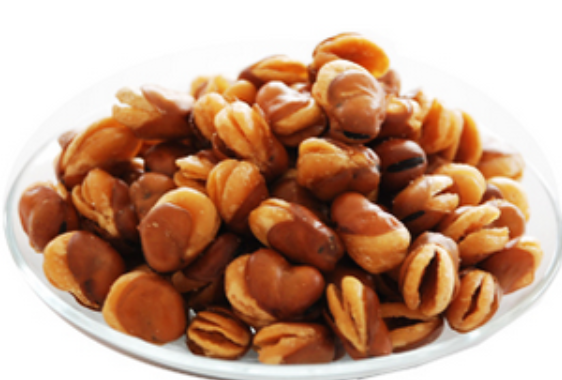 Fried Broad Bean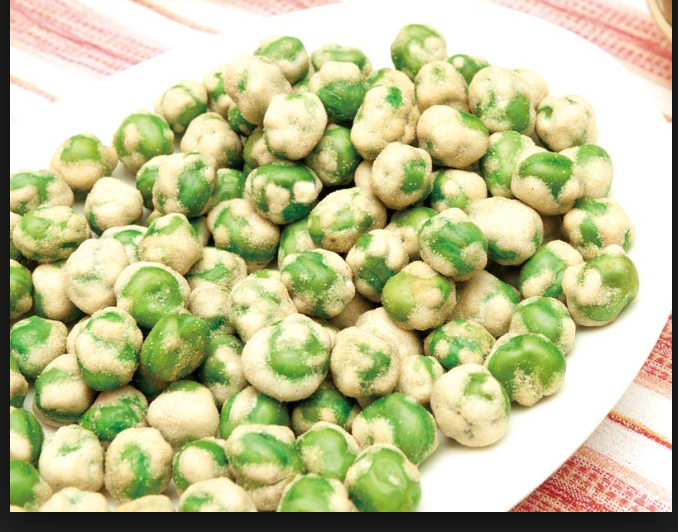 Fried Green Pea
Coated Green Pea
Fang Bao Pea
Dinosaur Eggs
Coated Pea
Original Green Peas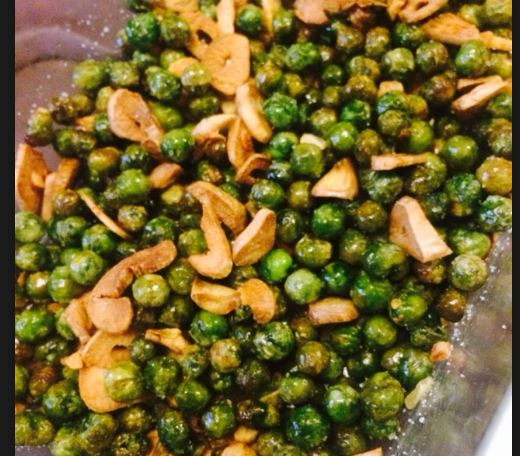 Garlic Green Pea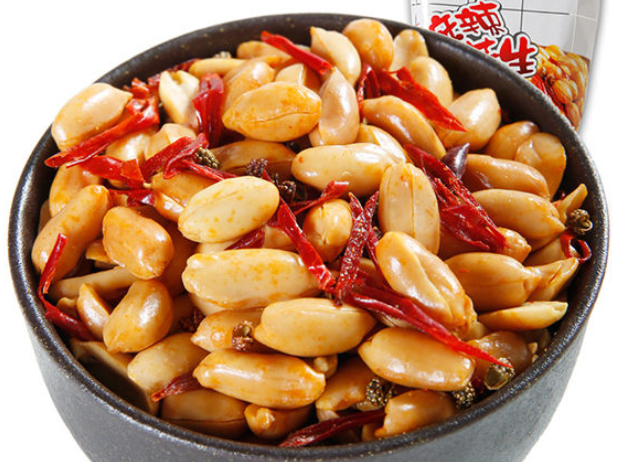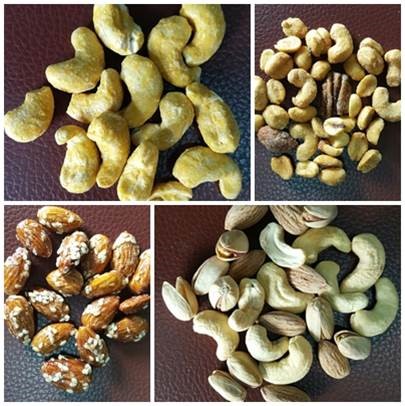 Peanut
Related Products

Videos

Nuts Processing Machine-Fava bean (broad bean)

Finished Product Gallery

Product catalog Download
FRYIN-201 Small-size Continuous Fryer
Enter the continuous production market at an affordable price. The "small volume, space-saving" FRYIN-201 fryer. Suitable for small food industry, central kitchens, restaurants, food stores, schools, etc.

Download
Have Further Requirement, Contact Us
Email: machine@tsunghsing.com.tw
More Details
Over 50 Years of Nuts Processing Production Machine Supply | TSHS
Based in Taiwan, since 1965, TSUNG HSING FOOD MACHINERY CO., LTD. is a Nuts Processing Production Machine supplier in snack foods industry.
500 food processing production lines sold in 65 countries, TSHS is a food machine expert with over 54 years of experiences. CE certified, reasonably priced food processing machinery are industrial fryers, oil heating systems, seasoning tumblers, liquid mixer machines, liquid sprayer machines, etc.
TSHS has been offering customers high-quality food processing machines for green peas, nuts, potato chips, grain puffs and corn puffs, with total snack foods solutions. They represent trust, specialty, high-quality and safety specialization, which is where their name TSHS came from.