Nuts Processing Machine
NPF、NPC、NPR
Beans Production Line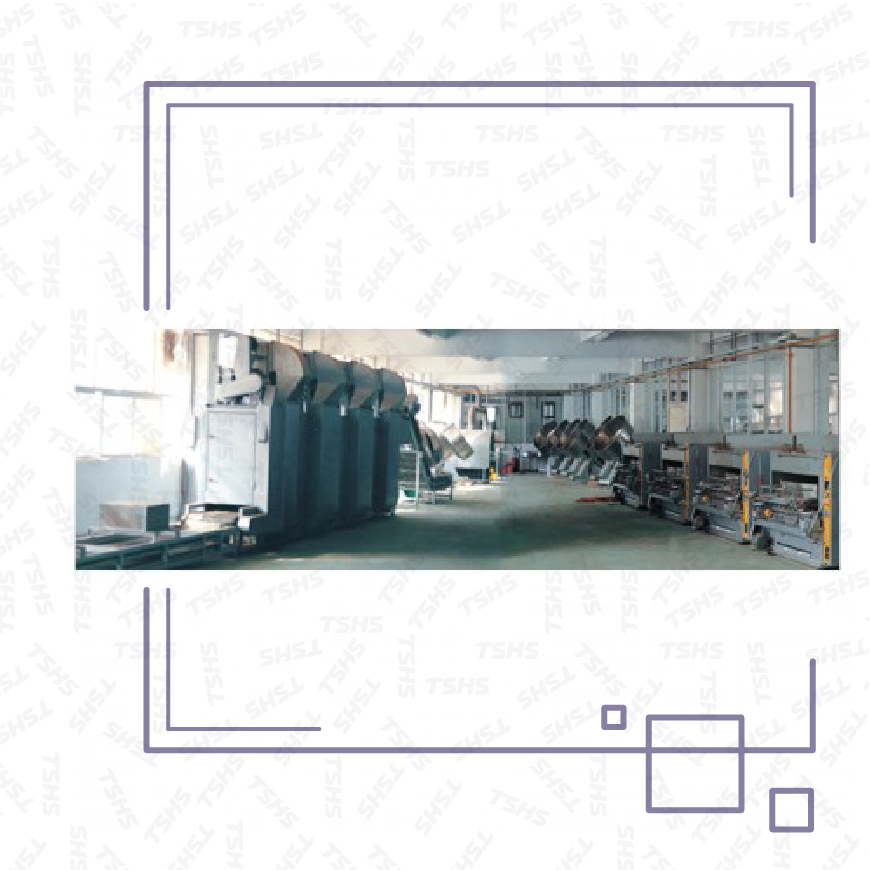 The agricultural products which are the widely-used and easily-obtained the whole world over, such as peanuts, green peas, cashew nuts and almond fruits are as the raw material. Through the process of frying or roasting and seasoning, produce various leisure foods which are delicious and suitable for everyone.

The finished-products of nuts on the current market could be classified by product category into coating with powder or liquid and without coating with anything; classified by aging process into frying and roasting.
    
According to the different processes and seasonings, the processing methods of nuts are kaleidoscopic and easy to develop new products. It is a product which could be worthy invested enormous time and effort in term of the industries of leisure food.
The high nutrition and health value for peanuts could be promoted the growth of intestines and stomach (especially for the probiotics of Lactobacillus Species). In addition, it also reduced the Low Density Lipoprotein which makes heart more healthful because of the Fatty Acid and other nutrients in nuts. As the result of the people in the country which is less livelihood development who are on short commons, they will eat fried peanut to obtain fat and calories as daily requirement which could be provided the higher level of satiety.
Capacity
Bean processing capacity is very flexible, due to product type and process selection, 100-1000 kgs / hr is extensive demand capacity.
Flow Chart
To wrapping peanuts and fried green beans, for example, the common process is as follows:

Wrapped meal peanuts:
Peanut → shelling → election kernel → screening → roasting → roll powder → baking → seasoning → drying → cooling → packaging

Fried green beans:
Bubble beans → dehydration → kill Jing → go to the water → quantitative feed → a fry → secondary fry → oil removal → cooling → packaging
Features
Easy to obtain raw materials, process changes, equipment, simple operation, taste can be sweet and salty, the market size.
Can be a small amount of semi-automated production, but also a large number of consistent production operations, quality and stability, in line with food hygiene.
Product characteristics distinctive, high value of production technology.
Flexible processing according to need.
Various capacity available.
Mult-purpose processing for various nuts.
Machine is easy to operate and maintain.
Equipment Information Of Related Product
Roasting Machine
Coating Machine
Infra-red Baking Machine
Scaring Machine
Liquid Spray Machine
Liquid Mixing Machine
V Type Flavor Mixer
Separator / Size Grader
Sugar Crushing Machine
Automatic Conveyor Dryer
Cooling Conveyor
Manual Seasoning
Continuous Type Oil Fryer
Raw Peanut Husking Machine (Single Layer)
Baked Peanut Husking Machine (Double Layer)
Boiled Peanut Husking Machine
LAYOUT


PERIPHERALS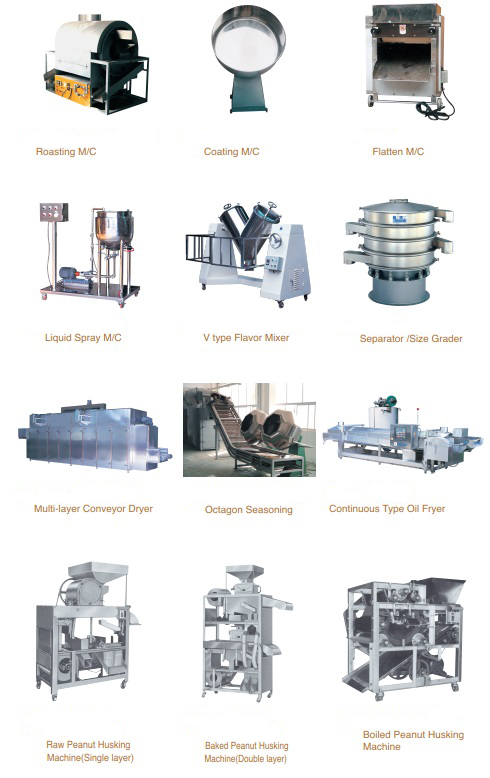 Finished Product Gallery

Videos

Nuts Processing Machine-Fava bean (broad bean)

Related Products

---

Product catalog Download

---
Press Release
China-Encounter With The Sachima-Continuous Frying Machine

Best wishes for the happy new year
we will work harder to create a higher quality, better professional service and provide exclusive customized research and development.

Read More

Anti-Fraud

We received our customer's reflection recently. There are some scammer counterfeit account information by mail in the name of TsungHsing company.
We remind our customer that our remittance...

Read More