Noodle Snack(Piece) Machine And Equipment Supplier
Noodle Snack(Piece) Production Line
Snack Noodles、ขนมขาไก่、麺スナック、نودل سناك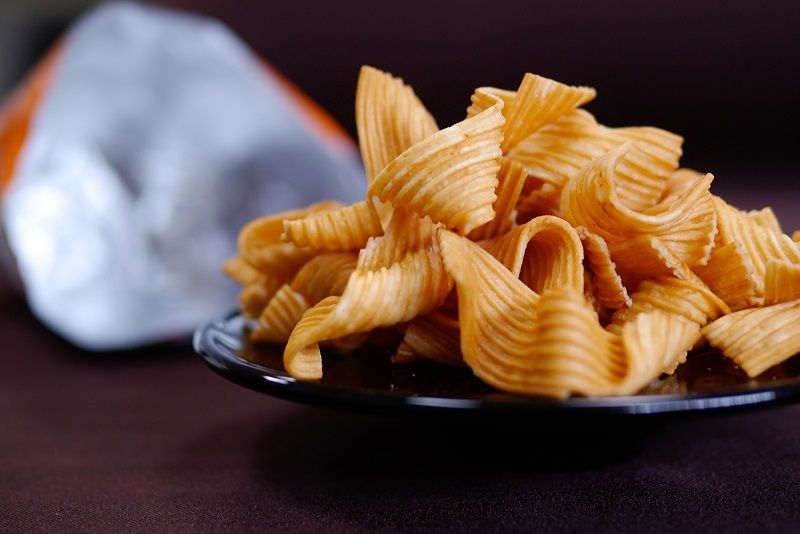 Noodle Snack Production Equipment
TSHS provides a complete noodle snack production line, from the pre-process of raw materials to the continuous production of frying and seasoning in later process. Rolling Machine determines the thickness of the product, Stamping Machine determines the shape of the product, the strip/piece cutting stage determines the length and width of the product and the frying times determines the how crispy of the product.
Match the TSHS's Rolling Machine make moisture in the dough get more well-distributed and strip cutting easily . Which has a key point influence on the production process. In addition,TSHS provides two-stage continuous frying:
the first-stage frying mainly for cooked the product,
the second-stage frying makes the product crispier and increases its taste.
The continuous frying machine by TSHS can keep the frying temperature stable and ensure the first-in-first-out of the product, through the conveyor push on continuity, avoid material accumulation and improve the quality of the product.
The whole production line can be adjusted according to customer needs.
TSHS provides comprehensive Noodle Snack equipment solutions
Please feel free to contact us via the form below. We will happy to answer any questions you may have regarding our products, services, and turnkey projects.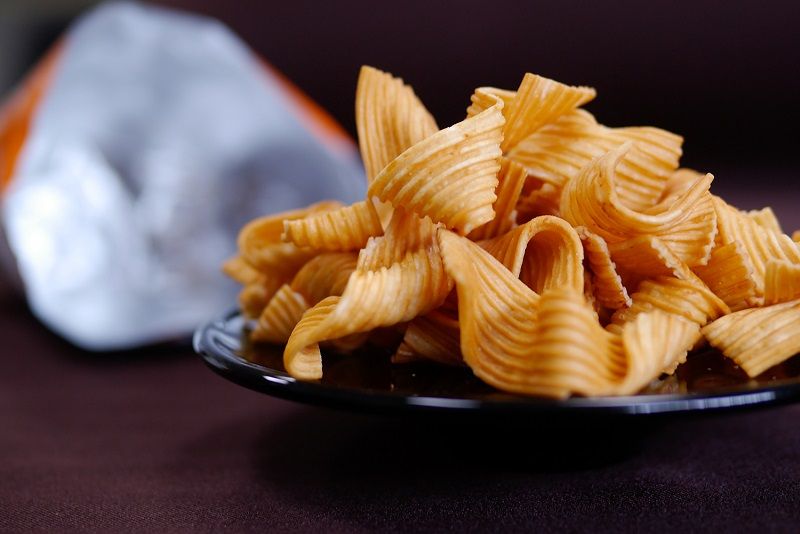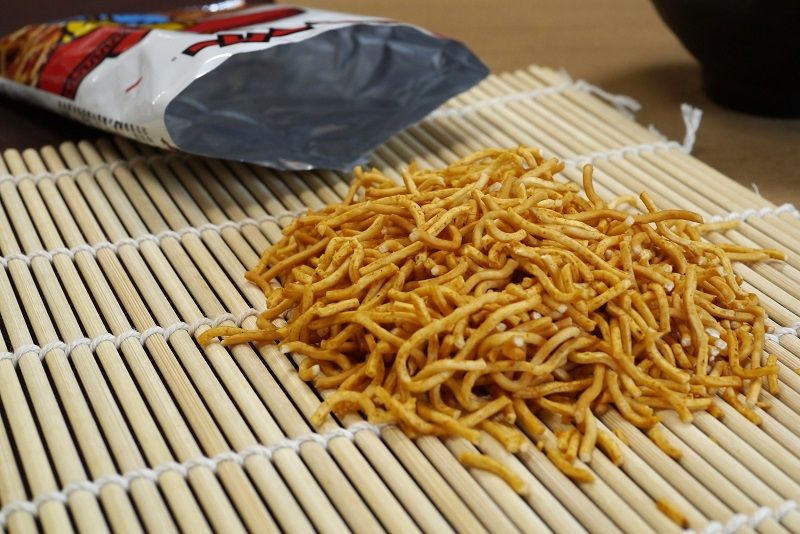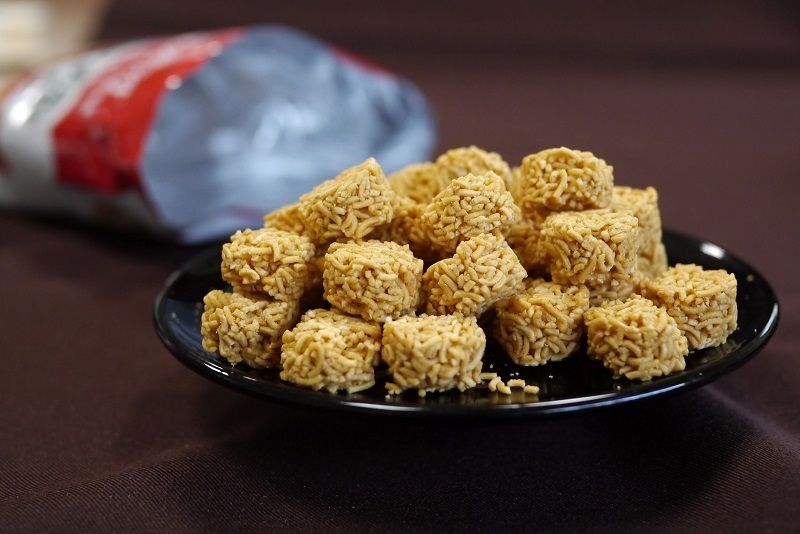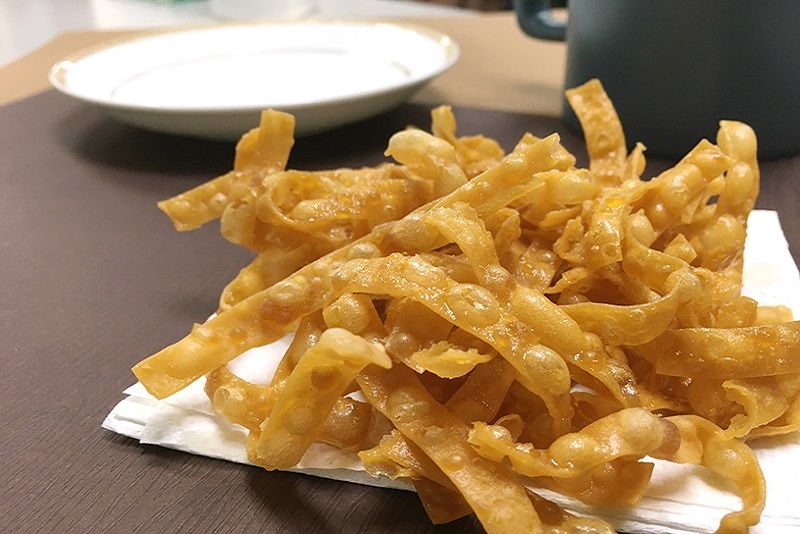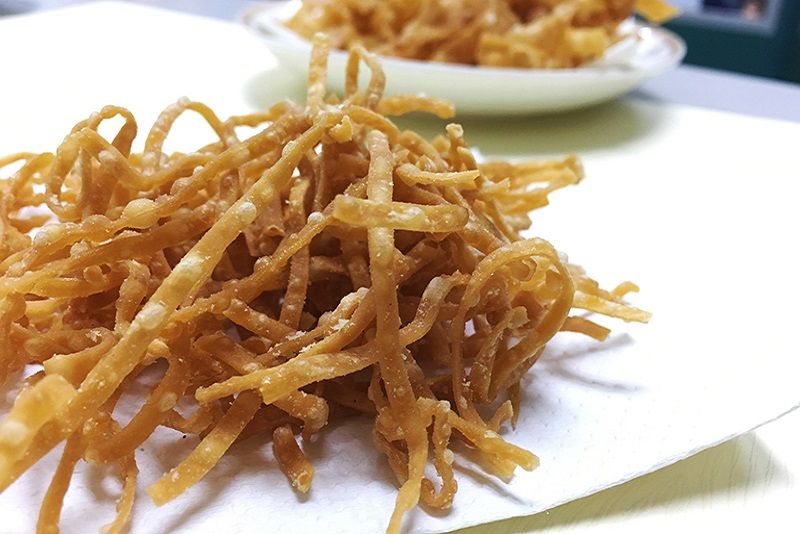 About Noodle Snack
In ancient times, in addition to rice, Chinese people also are used to noodles as staple food to fill the stomachs. Noodles are also mean ''blessing'' in China, such as blessing words like '' longevity''.
The method of cook noodles is quite multiple, and many kinds of cooking methods according to the favor of each region.
Due to noodles have quite universal now, thus snacks food manufacturers adjust the cooking of noodles. For example changed to fried, seasoned...etc. As a result the It is successful to develop into the snacks market . Now it has become one of the favorite snacks in each countries.
Below is the briefly cooking cuisine of Snacks Noodle:
After mixing flour, salt, water and others equally, the dough is rolled and produced to raw noodles. After boiled the raw noodles, start to pour into sauce at first.
The sauce is cooled and seasoned at the same time, then cut and fry to the shape that you need. Dry and cool after forming. Final seasoning again before packaging, well it can be completed.
Stand for noodle snacks by various countries
Taiwan:GGE
Japan:Baby Star
Korea:MAMEE
India:Haldirams
Related Products

---

TsungHsing Food Machinery is a noodle snacks production line machine manufacturer and supplier. Noodle snakes (also known as snack noodles、 ขนมขาไก่、麺スナック、نودل سناك) are the bulk of the snack food market in Asia. Using the simple raw material - flour, which is easy to obtain around the world, mixed with water and other raw material to stir into dough, then stretched into crust, cut with a knife, and after frying and seasoning, it can produce the snack foods which are suitable for all ages and delicious. For casual food, the most common are fried noodle snack and crispy noodles. Among the long-term products in the Taiwan market, the most famous one are the "everyone says GOOD GOOD EAT" series products of Wei Lih Food company; In Japan is the Baby Star Crispy Noodle Snack of OYATSU company (ベビースターラーメン); in Malaysia is the New Star company's brand Snek ku is also quite popular; in the Thai market, the fried noodel snakes were made into the shape of chicken legs, let the word chicken leg (ขนมขาไก่) become a synonym for fried noodle snakes in Thailand. TsungHsing Food Machinery provides an automated, high-quality noodle snake production line is safe and hygienic, and can be produced easily and quickly.

---

---

TsungHsing Food Machinery is a rotary seasoning drum machine manufacturer and supplier. TsungHsing Food Machinery (TSHS) is a manufacturer of continuous seasoning equipment. By drum's rotation and its special structure to get very even seasoning result. It is often used in automatic production lines. It is evenly seasoned around the product to ensure the quality and taste of the product, and flexibly adjust the functions of the equipment according to the time and requirements of customer.

---

---
Press Release
The exhibition in Thailand

Food Pack Asia 2020
Country :Thailand Bangkok
DATE:2020.02.12 ~ 2020.02.15
PLACE:Bangkok International Trade & Exhibition Centre (BITEC)

Read More

The exhibition in Singapore

In response to the new coronavirus (COVID-19) epidemic. After the careful consideration, the organizer decided to postpone the exhibition of FHA-Food & Beverage 2020.
Currently, the new exhibition...

Read More

The exhibition of India

Attention
The exhibition will be cancel.

Read More