CHINA - Fried Fish Crackers Production Line、 Green Pea Production Line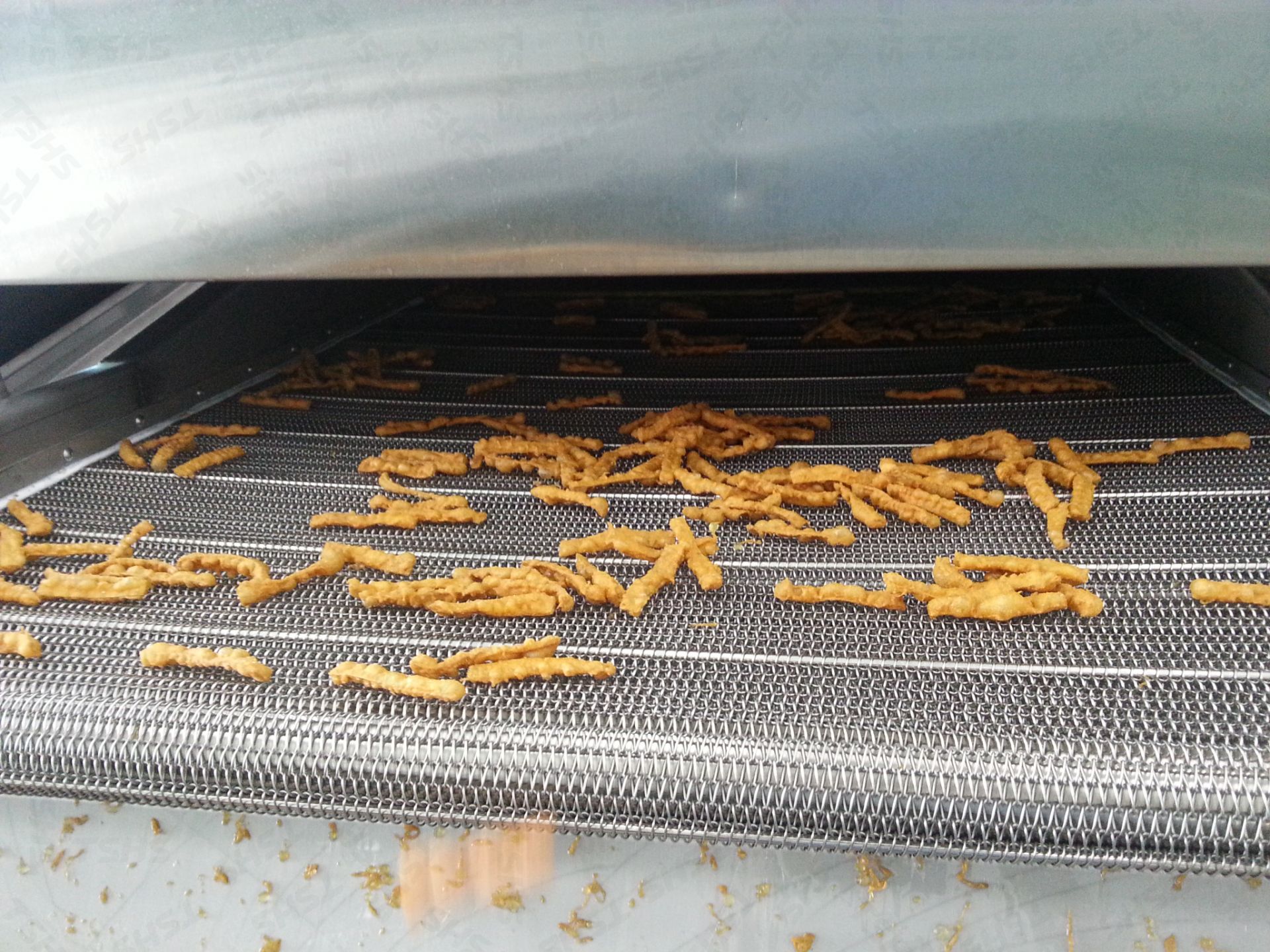 A well-known snack food group officially invested in the mainland China market in 1992, and the current operating focus and major profits are from mainland China.
Customer Background
The customer previously purchased the inflate production line from a food equipment manufacturer, which was deeply troubled by the inability to effectively provide solutions to problems, the quality and the unsatisfactory output. Therefore, through their mutual friend introduced, for the first time to inquire and seek solutions to TSHS. Although the equipment is not purchased from TSHS, we still provided our relevant professional experience through many years, and tried our best to help solve the problems of the customer.
Transaction Process
Although they have not purchased equipment with TSHS, they are very impressed with the professional solutions and thoughtful services provided by TSHS. After two years, the customers need to replace the old equipment in the factory, they were looking for equipment from TSHS in the first time, indicating that they are interested in the green pea production line of TSHS. However, due to the large oil momentum of the old equipment, the oil change rate is high and the residues are too much, resulting in the poor filtration effect. Therefore, they hope that TSHS can help to solve these problems. After several machine tests, the customer not only made a deal with the green pea production line, but also the added 7 frying machines from TSHS in the final.
Customer Tracking
In the same year, this food group developed a new product, Fried Fish Crackers (snacks), and the target was sold to the Japanese market. The person in charge of the product was a Japanese. Through the introduction of the company, they asked to TSHS for the fish shred production line, and the Japanese were very cautious in their work. Communicating and coordinating with the TSHS to complete the design and construction of the equipment for about one year, only to confirm the order, but also because the Japanese do things rigorously, the follow-up delivery process is very smooth.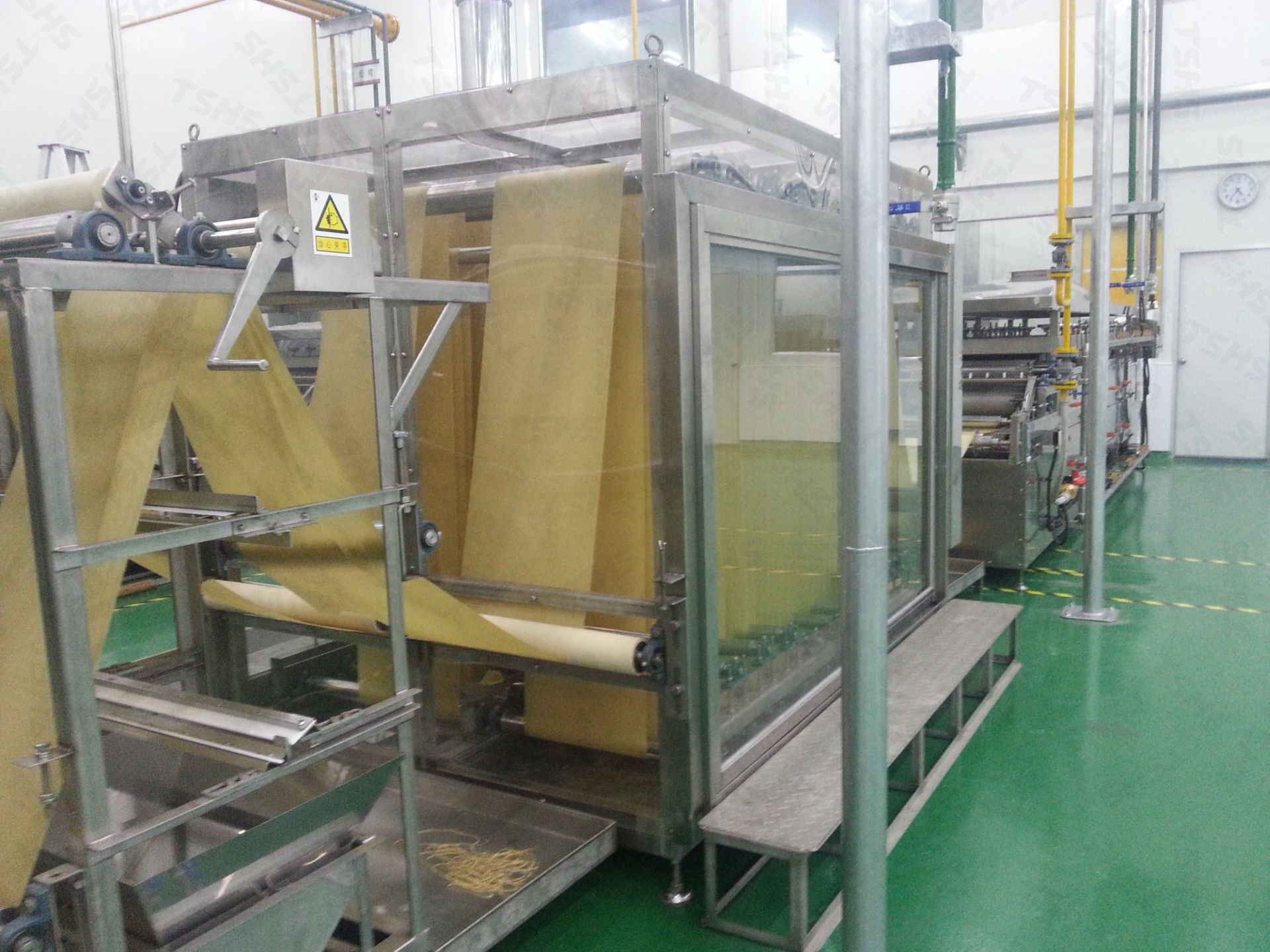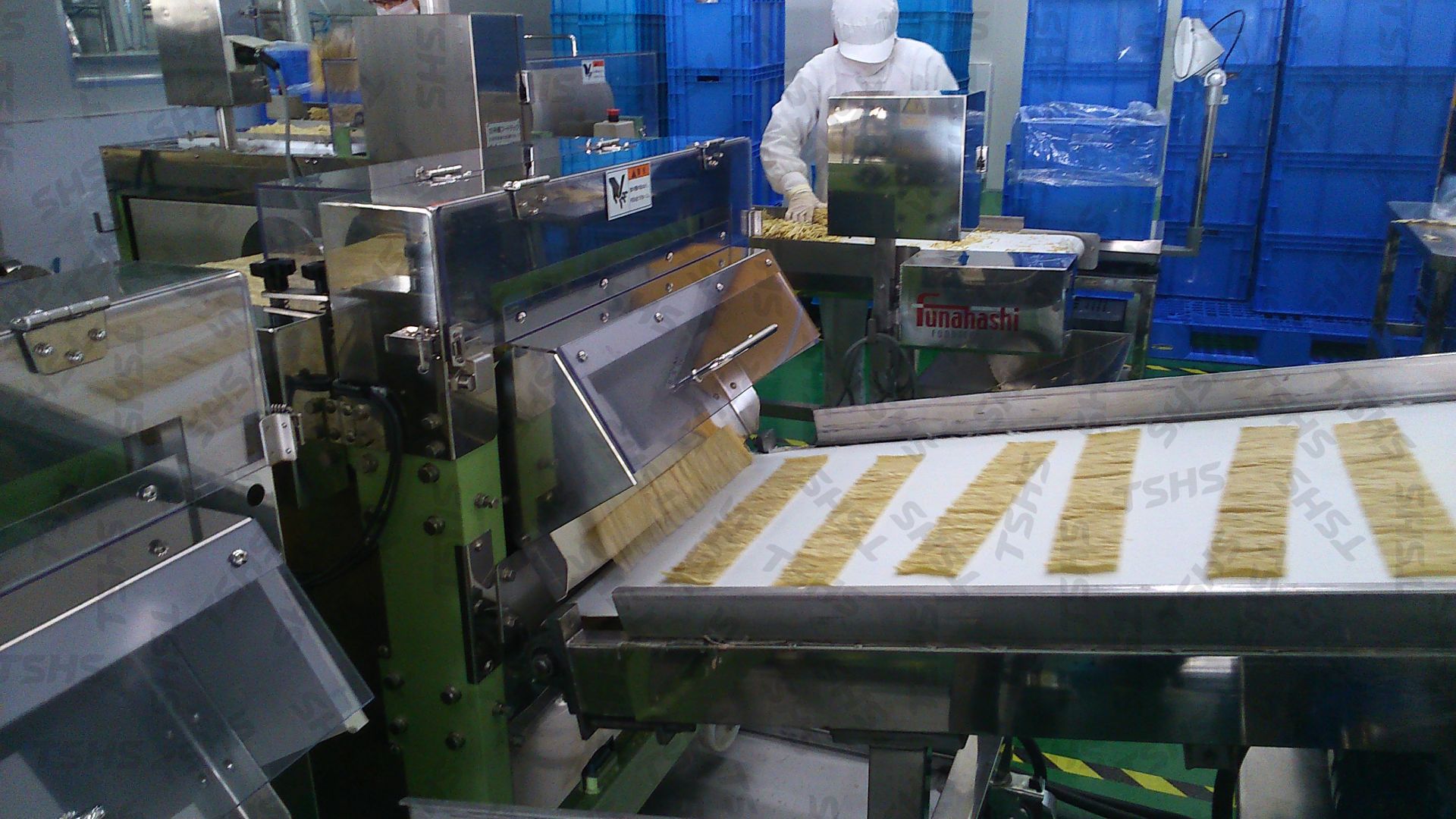 After-Sales Service
Due to frying, the resulting sheet metal is uneven, we sent the maintenance engineer to check the problem and solve it immediately after receiving the customer's feedback about the fish shred production line. The final treatment method will increase the thickness of the plate at any cost, so that it can be used under high temperature and also not easy to deform in the future usage.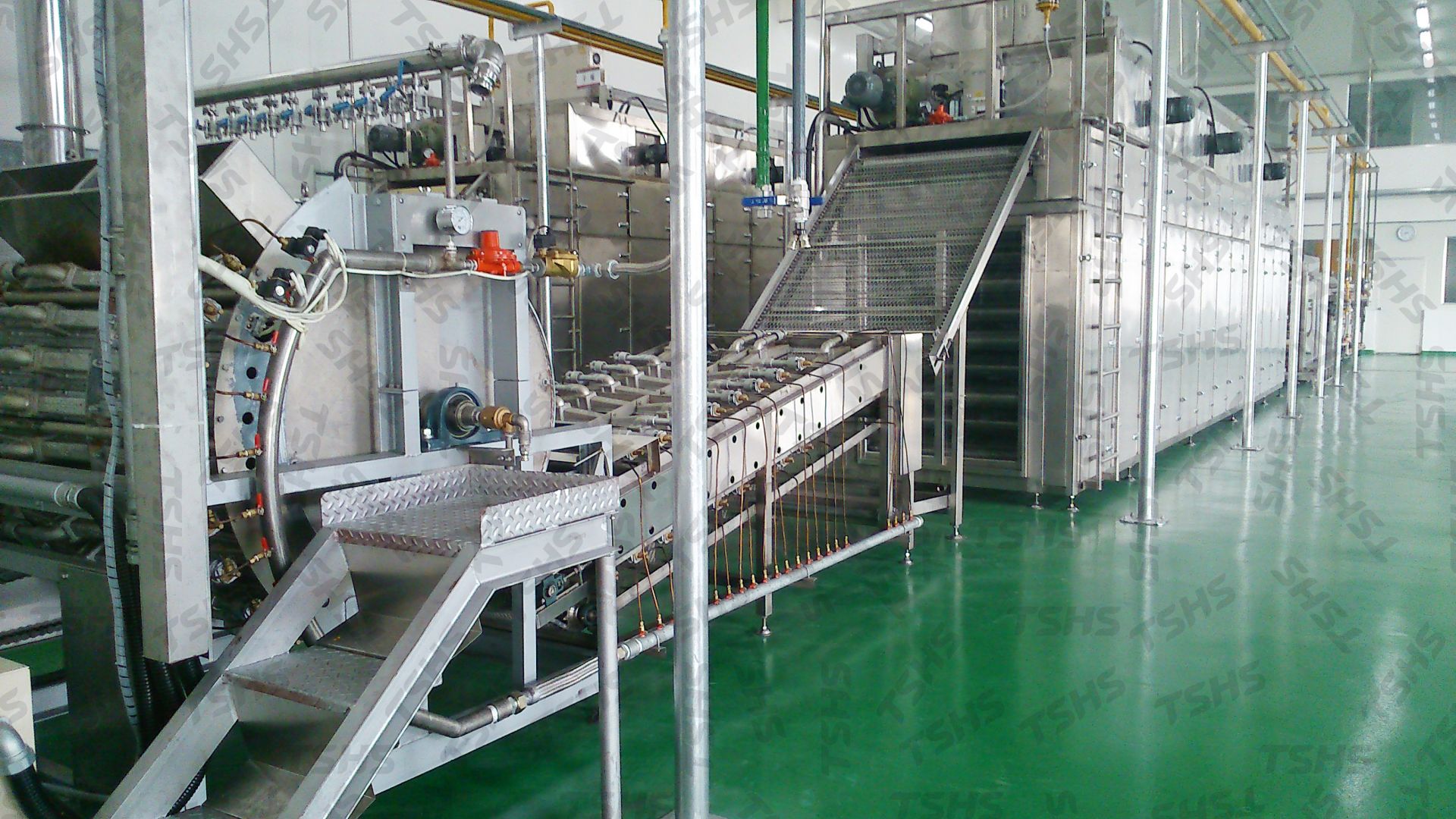 Customer Feedback
As a whole feedback, this food group was full of trust and satisfaction with TSHS. The beginning of the cooperation is from the beginning of the service, leaving a deep impression, so there are follow-up transactions, becoming good business partners. The chairman of the group is recorded a congratulatory film to express their recognition and friendly cooperation with us at the celebration of the 50th anniversary of TSHS.
Related Products

---

TsungHsing Food Machinery is a fish shred production line machine manufacturer and supplier. TsungHsing Food Machinery (TSHS) provides snack foods through the processing of production equipment for the processing of surimi as the main raw material. It is a derivative application of fish products. The Pollack Fish Snack can be said to be a classical Taiwanese snack, and many people have fond childhood memories of it. It is said that the pollack fish snack was invented by the Japanese and later passed to Taiwan. It was considered a high class import food that gradually became an important product in the surimi processing industry in Taiwan. Related applications are widely used in various Asian countries.

---

---

TsungHsing Food Machinery is a banana chips production line machine manufacturer and supplier. Providing the production equipment for banana processing, slicing, frying and seasoning of agricultural products.

---

---

Videos

旺旺集團副總裁 - 廖清圳 先生 祝賀總興實業50周年廠慶
Press Release
The exhibition in Thailand

Food Pack Asia 2020
Country :Thailand Bangkok
DATE:2020.02.12 ~ 2020.02.15
PLACE:Bangkok International Trade & Exhibition Centre (BITEC)

Read More

The exhibition in Singapore

In response to the new coronavirus (COVID-19) epidemic. After the careful consideration, the organizer decided to postpone the exhibition of FHA-Food & Beverage 2020.
Currently, the new exhibition...

Read More

The exhibition of India

Attention
The exhibition will be cancel.

Read More