Vada-Forming Machine Manufacturer (India)
Used five advantages explain why Southeast Asian customers are moving towards automated frying equipment ASAP: 1. Increased output, 2. Stable quality, 3. Reduced manpower requirements, 4. Reduced costs, and 5. Environmental optimization. The vada molding equipment can be customized through realistic techniques to achieve a finished product with a high degree of similarity to hand-made.
How To Know Us?
TSHS had been to Germany for exhibition by show the equipment. There are many factory from India visit exhibition at that time. Through the sales detailed description on site. Among them, there is a local manufacturers of vada in India is interest in our product. And contact with further deeper and then we had a cooperation.
What Problem Have We Encountered? Which Equipment Do You Need?
The vada is made by hand. Therefore it takes lots of times in production process and get the lower yield in a result. The food made by hand often cause food quality and taste is not stable enough, also the shape of final food doesn't reach the same. Hence, they inquire whether we have the forming machine of automatic equipment can instead of vada to improve making by hand. The TSHS team research a small machine for testing, through imitated the skills of hand-made to develop within customized service further. And communication and revise with customer again and again, to sum up, the finished product made by the food machine and the produce made by hand that tastes and outward are similarity stable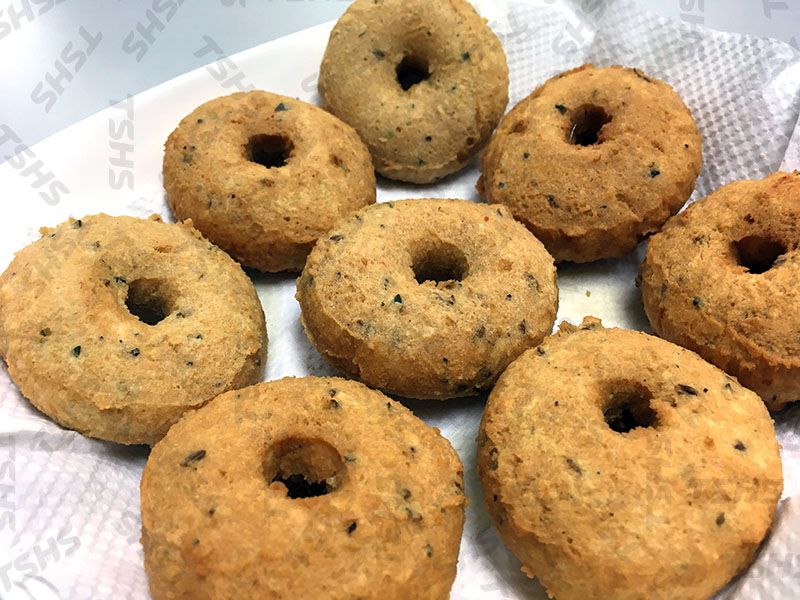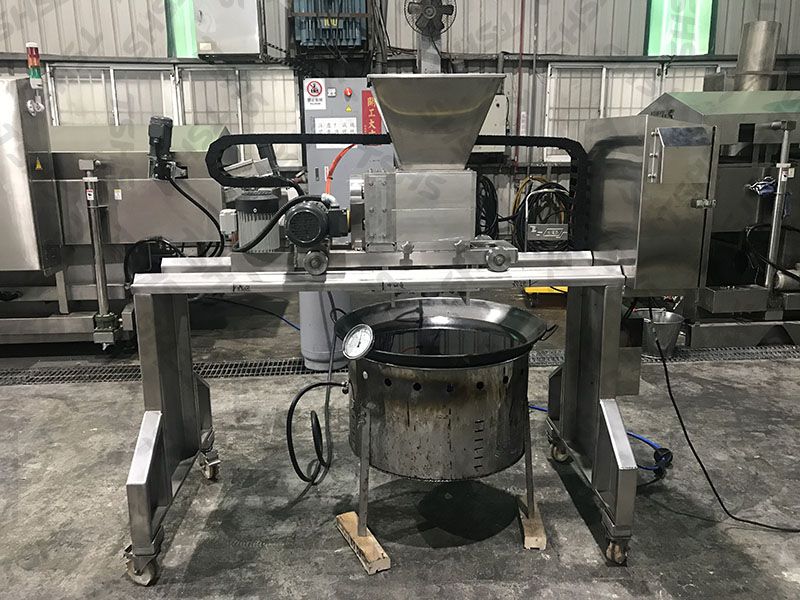 Some Problems Had We encountered When Customization Research And Development
Customization development needs enough raw material, because it is necessary to continuously test and adjust the operation of the machine. However, due to element such as cost, customs declaration, etc. The materials of vada can only be used in limited quantities. The food shaped, appearance, taste of final product would be influenced because of humidity, climate, or adjusted formulation of raw material, also the structure, control time or speed of the machine. During the research and development forming machine of vada the most difficult place we met is the expected results we imagined are different from the actual finished products.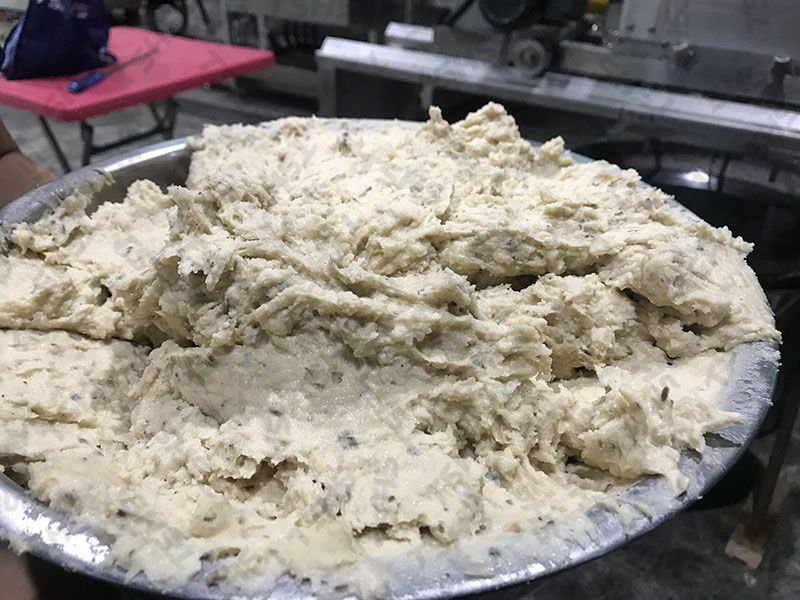 After Sold The Machine And Follow up Customer
After purchasing the molding machine of vada, the customer has been quite satisfied with the use for 20 years. Therefore our customer has more trust to us. So when they decided to produce named Maruku (Indian snacks) which is famous in India. They further required the equipment information of Maruku from TSHS. Through the detailed explanation and patiently communication by sales. The customer choose the molding machine of Maruku made from TSHS finally. And give the compliment to us.
The Future Of TSHS
After researching and developing of the molding machine in first generation. We keep optimizing mechanical design continuously. Launch a product which continue upgrading equipment. Until today, we already have done the molding machine of the third generation. On the Future, TSHS will continue to pursue equipment specialization forward to humanized machine design. At the same time, we conform the needed of product and operate the machine easier that are our objective. We will listen to the needs of each customer, provide solutions and customized machine services. If you want to turn original way into automated machinery production. Welcome to contact us.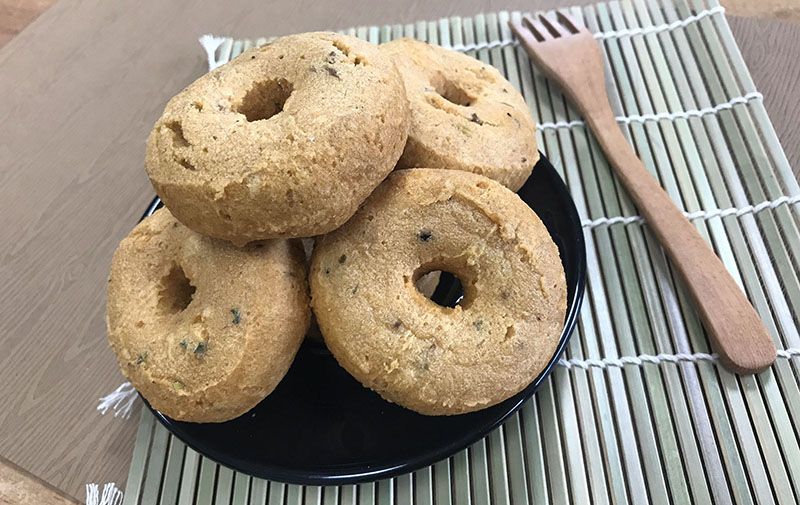 Related Products

FRYIN-402、FRYIN-602、FRYIN-802、FRYIN-1103

The continuous high-output fryer is suitable for a large number of products, such as beans,...

Details

TsungHsing Food Machinery is a continuous de-fatting machine manufacturer and supplier. Centrifugal...

Details

Videos
FRYIN-201 Small-size Continuous Fryer
Enter the continuous production market at an affordable price. The "small volume, space-saving" FRYIN-201 fryer. Suitable for small food industry, central kitchens, restaurants, food stores, schools, etc.

Download
Have Further Requirement, Contact Us
Email: machine@tsunghsing.com.tw
More Details
Over 50 Years of Vada-Forming Machine Manufacturer (India) Supply | TSHS
Based in Taiwan, since 1965, TSUNG HSING FOOD MACHINERY CO., LTD. is a Vada-Forming Machine Manufacturer (India) supplier in snack foods industry.
500 food processing production lines sold in 65 countries, TSHS is a food machine expert with over 54 years of experiences. CE certified, reasonably priced food processing machinery are industrial fryers, oil heating systems, seasoning tumblers, liquid mixer machines, liquid sprayer machines, etc.
TSHS has been offering customers high-quality food processing machines for green peas, nuts, potato chips, grain puffs and corn puffs, with total snack foods solutions. They represent trust, specialty, high-quality and safety specialization, which is where their name TSHS came from.