Hindistan-Vada Şekillendirme Makinesi
Hindistan nüfusu büyüleyici gıda ile çok sayıda kültüre sahiptir. Her yerde görülebilen antik tapınaklara ve tarihi mekanlara ek olarak, sokaklarda birçok el yapımı yiyecek, restoran ve aperatif satıcısı var. Hint kültürüne uyum sağlamak istiyorsanız, Hint mutfağının tadını kaçıramazsınız. Hint yemeklerinde sadece köriler yoktur, ayrıca her bölgenin kendi özel mutfaklarını keşfedebileceğini öğreneceksiniz. Örneğin, vada adlı yavru atıştırmalıklar Güney Hindistan sokaklarında popülerdir.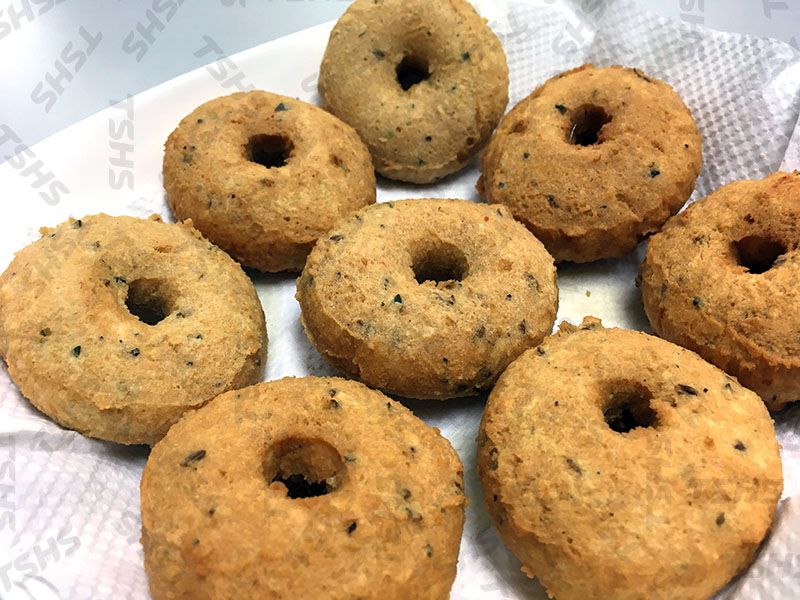 How To Know Us?
TSHS had been to Germany for exhibition by show the equipment. There are many factory from India visit exhibition at that time. Through the sales detailed description on site. Among them, there is a local manufacturers of vada in India is interest in our product. And contact with further deeper and then we had a cooperation.
What Problem Have We Encountered? Which Equipment Do You Need?
The vada is made by hand. Therefore it takes lots of times in production process and get the lower yield in a result. The food made by hand often cause food quality and taste is not stable enough, also the shape of final food doesn't reach the same. Hence, they inquire whether we have the forming machine of automatic equipment can instead of vada to improve making by hand. The TSHS team research a small machine for testing, through imitated the skills of hand-made to develop within customized service further. And communication and revise with customer again and again, to sum up, the finished product made by the food machine and the produce made by hand that tastes and outward are similarity stable.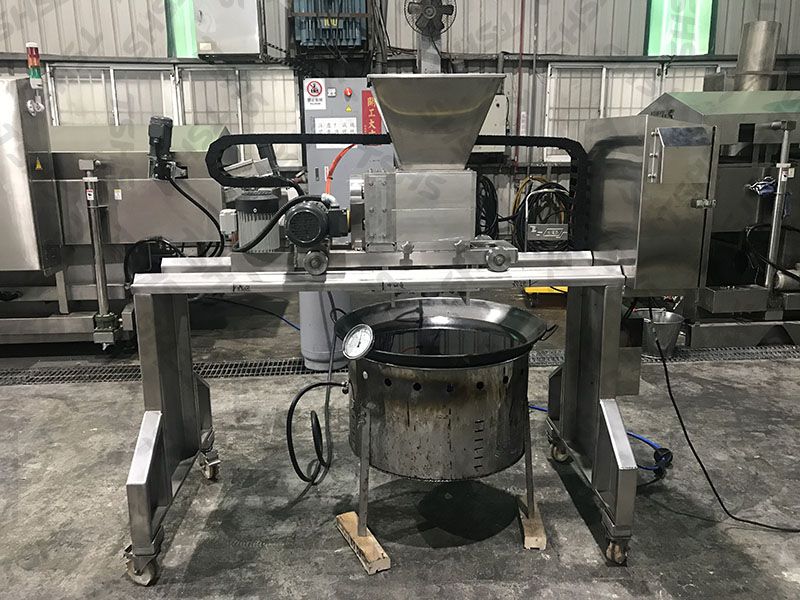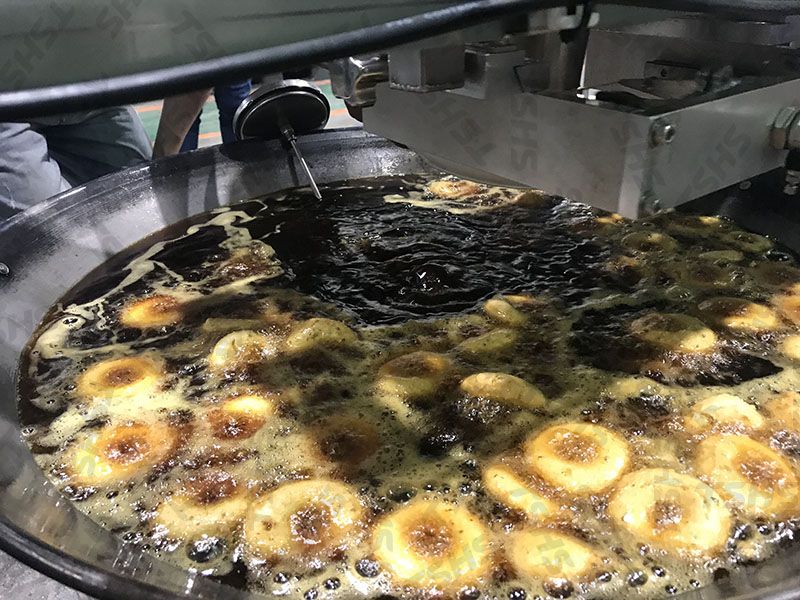 Some Problems Had We encountered When Customization Research And Development
Customization development needs enough raw material, because it is necessary to continuously test and adjust the operation of the machine. However, due to element such as cost, customs declaration, etc. The materials of vada can only be used in limited quantities. The food shaped, appearance, taste of final product would be influenced because of humidity, climate, or adjusted formulation of raw material, also the structure, control time or speed of the machine. During the research and development forming machine of vada the most difficult place we met is the expected results we imagined are different from the actual finished products.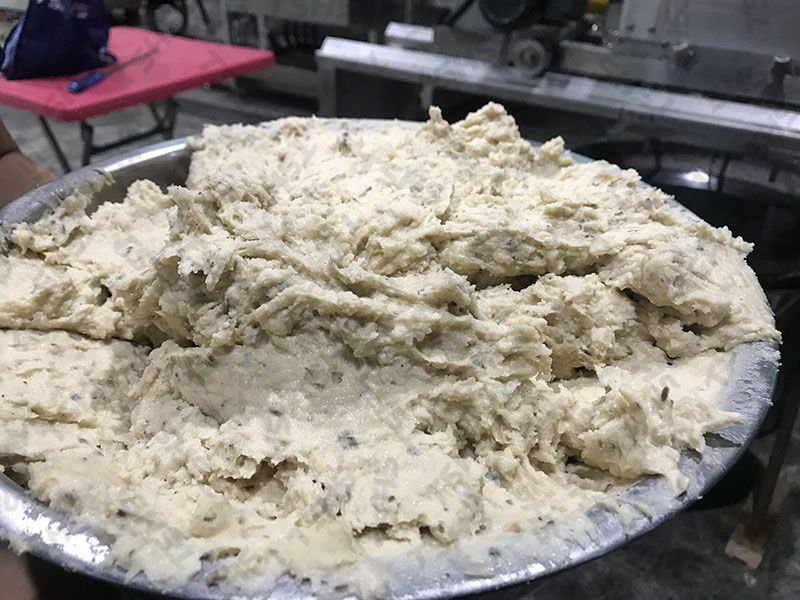 After Sold The Machine And Follow up Customer
After purchasing the molding machine of vada, the customer has been quite satisfied with the use for 20 years. Therefore our customer has more trust to us. So when they decided to produce named Maruku (Indian snacks) which is famous in India. They further required the equipment information of Maruku from TSHS. Through the detailed explanation and patiently communication by sales. The customer choose the molding machine of Maruku made from TSHS finally. And give the compliment to us.
The Future Of TSHS
After researching and developing of the molding machine in first generation. We keep optimizing mechanical design continuously. Launch a product which continue upgrading equipment. Until today, we already have done the molding machine of the third generation. On the Future, TSHS will continue to pursue equipment specialization forward to humanized machine design. At the same time, we conform the needed of product and operate the machine easier that are our objective.
We will listen to the needs of each customer, provide solutions and customized machine services. If you want to turn original way into automated machinery production. Welcome to contact us.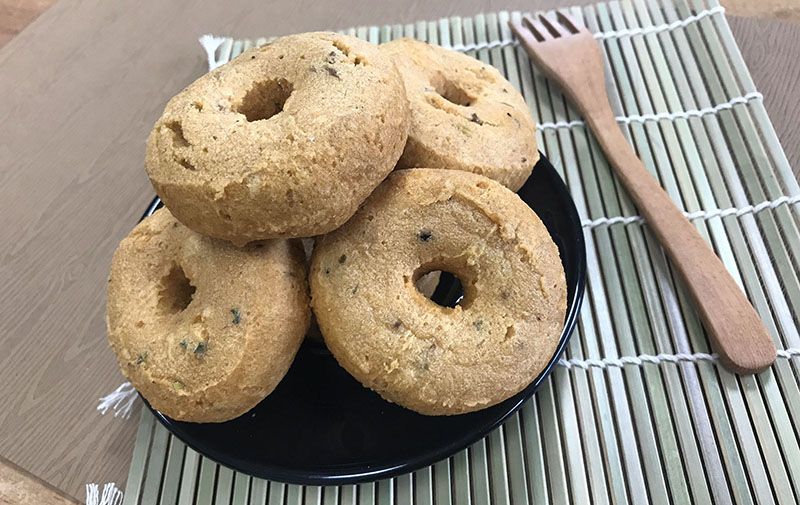 Related Products

FRYIN-302

---

TsungHsing Food Machinery has a special heating technology, and the continuous fryer is suitable for frying a variety of products, from piece, strip, and granule to Irregularly shaped products. The automatic continuous fryer has the characteristics of two highs and three savings, and has many invention design patents in Germany, in United States and in other countries, allowing customers can still maintain excellent production quality while taking into account food hygiene and operational safety. TsungHsing Food Machinery has been constantly innovating and changing. With more than 50 years of experience, the equipment is produced in various international markets and will be your best choice.

---

FRYIN-802

---

The fryin heavy duty fryer is suitable for a large number of products, such as beans, swelled snack foods, etc. TsungHsing Food Machinery has a special heating technology, and the continuous fryer is suitable for frying a variety of products to increase production; In addition, the fryin heavy duty fryer meets the requirements of food processing and production hygiene conditions, has a foolproof mechanism, uses a multimedia touch screen and integrates various current production and current monitoring design, allowing customers to take into account food hygiene and operational safety, and still retains excellent production quality at the same time.TsungHsing Food Machinery has been constantly innovating and changing. With more than 50 years of experience, the equipment is produced in various international markets and will be your best choice.

---

TSHS-DE_OIL

---

Centrifugal De-fatting, De-fat Machine, Centrifugal De-fat Machine TsungHsing Food Machinery (TSHS) provides manufacturing equipment for large-volume, continuous de- oiling systems. After frying, to reduce the oil content of the product, the surface and the oil inside the product can be removed by centrifugal de-fatting. The de-fatting system can be continuously connected in the front frying section to fully integrate the production line. Through the control of time, the production line can be completed without interruption. Complete de-fatting system, including automatic feeding (into the de-fatting) system, de-fatting main body, automatic discharging (outlet of the de-fatting) system. The operating principle of the de-fatting system is that the product after frying is quantitatively conveyed to the main body of the de-fatting, and the centrifugal force is generated by the rotation of the inner drum of the de-fatting, and the oil of the product itself and the surface oil are separated and pulled out. After the de-fatting is completed, the material is sent to the lower conveyor belt through the inner drum gate to advance to the next section.

---

---

Videos
Press Release
Tayland'daki sergi

Yemek Paketi Asya 2020
Ülke : Tayland Bangkok
TARİH : 2020.02.12 ~ 2020.02.15
YER : Bangkok Uluslararası Ticaret ve Fuar Merkezi (BITEC)


Devamını Oku

Singapur'daki sergi

Yeni koronavirüs (COVID-19) salgınına yanıt olarak. Dikkatli bir düşünmeden sonra organizatör FHA-Food & Beverage 2020 sergisini ertelemeye karar verdi.
Halen yeni sergi tarihi...

Devamını Oku

Hindistan sergisi

Dikkat
Sergi iptal edilecektir.


Devamını Oku