Pellet Snacks Machine And Equipment Supplier
Pellet Snacks Production Line
puffed food (extruded food)、inflated food、snack pellets、cracker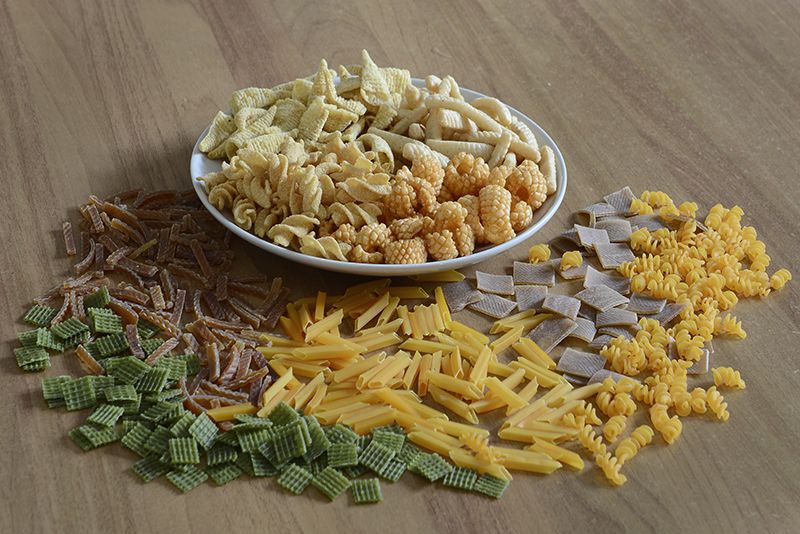 Puffed Pellet Snack Production Equipment
TSHS provides the frying, seasoning, de-oiling, etc of puffed food(Inflate Pellet) equipment production line, including peripheral equipment, The fryer machine made by TSHS which has two high three saving function. You can adjust the temperature and frying time that you need, and maintain the temperature during production to keep the stable product quality.
Match the TSHS Powder Sprinkler and Rotating Seasoning drum that can be adjusted the amount of powder sprinkle and seasoning time all according to customer demand. Moreover, If you don't have any concept on Pellet Snacks Production Line. We can introduce the manufacturers of dried pellet(the front-part) to solve the problem of finding the dried pellet (raw material) equipment.
TSHS provides comprehensive Puffed Pellet Snack equipment solutions
Please feel free to contact us via the form below. We will happy to answer any questions you may have regarding our products, services, and turnkey projects.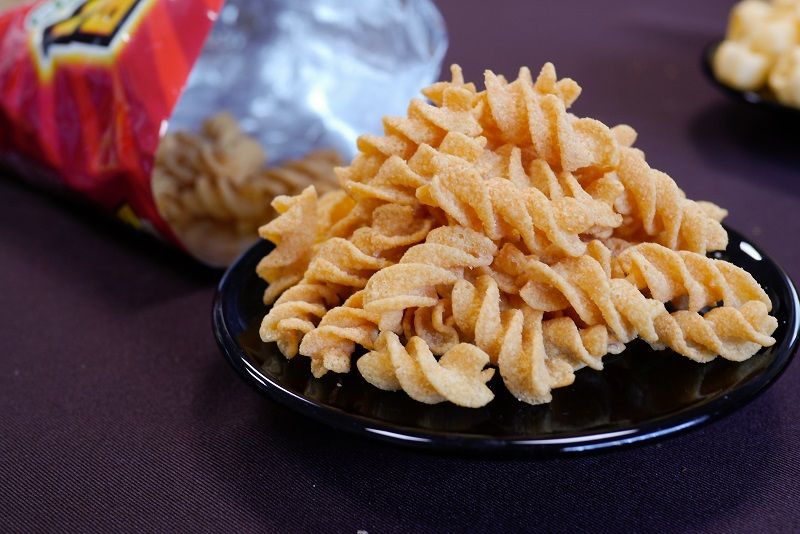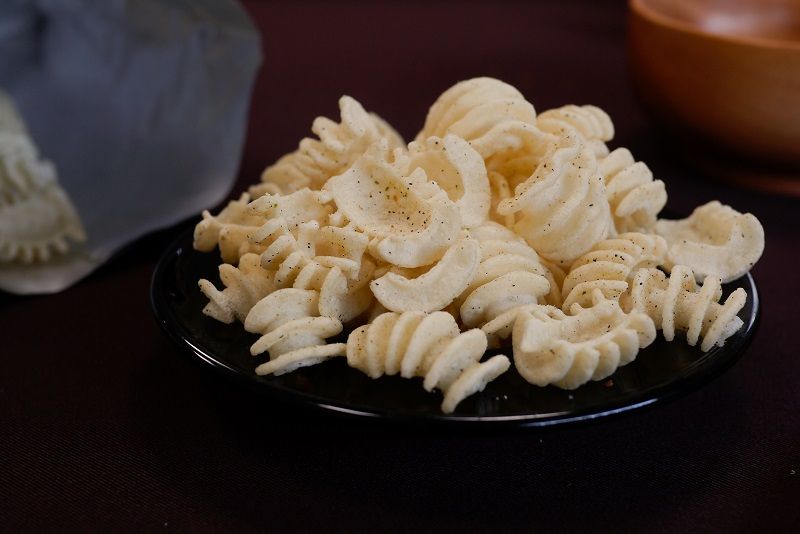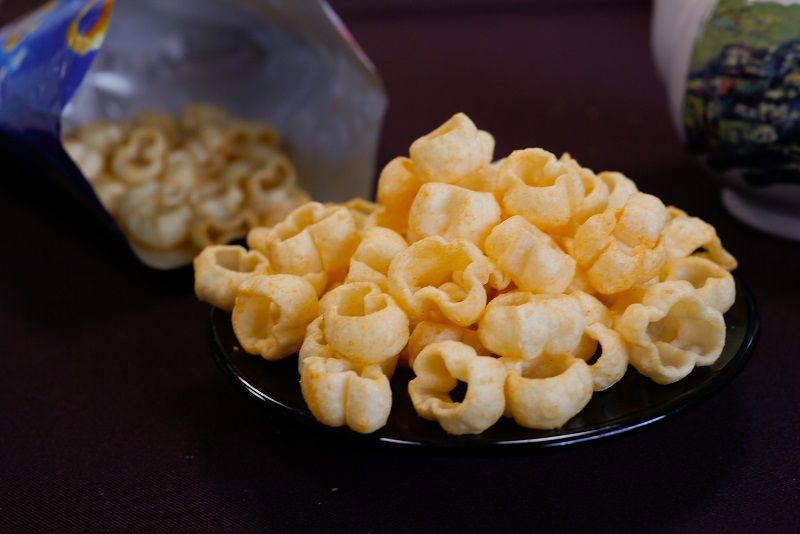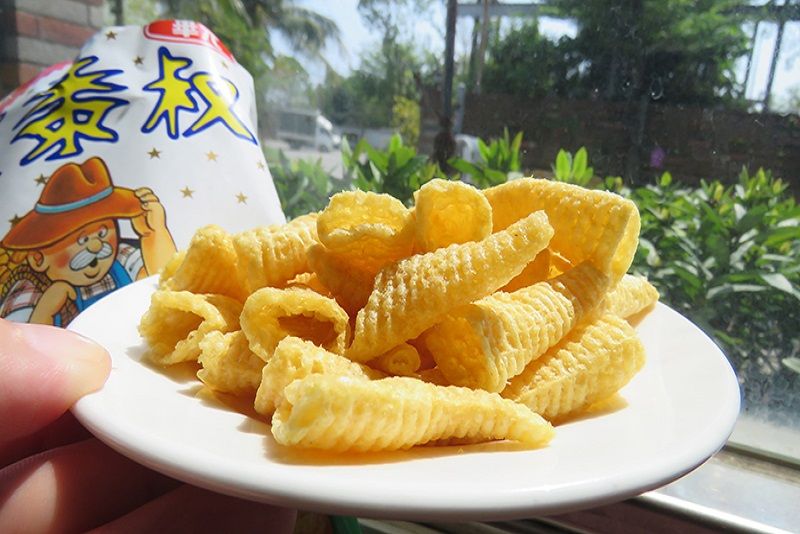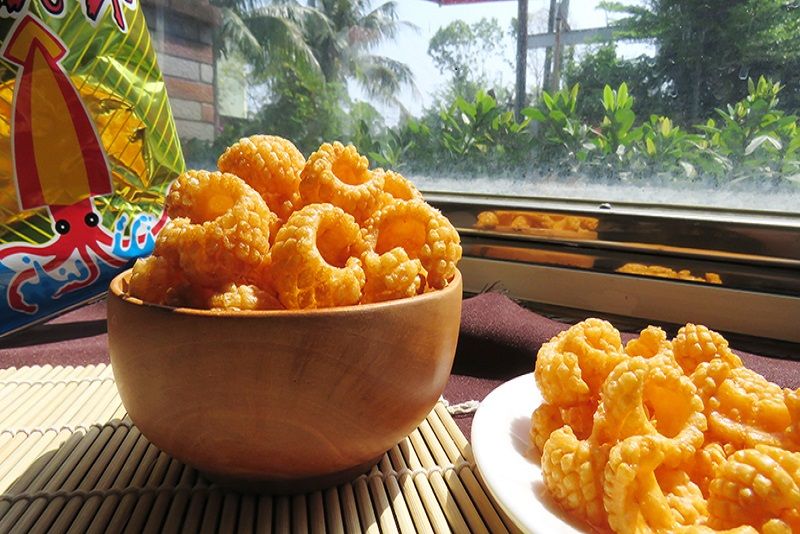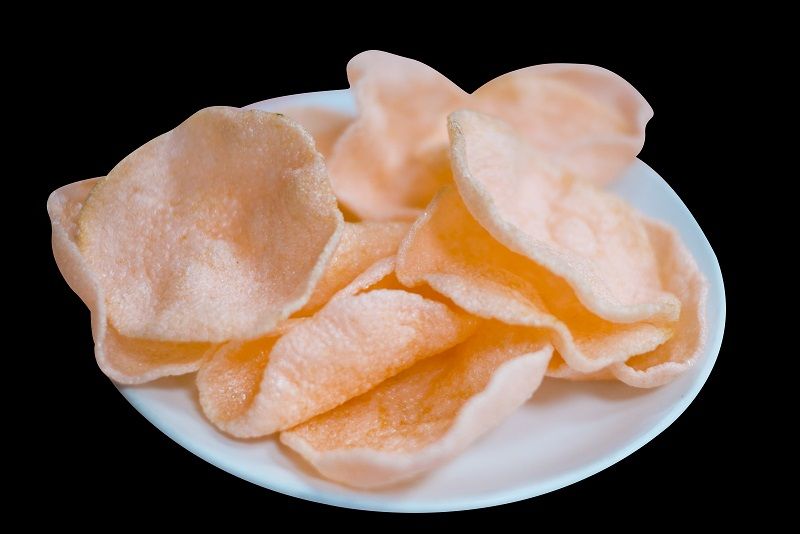 About Pellet Snack
The processed puffed pellet snack can be divided into two types: one is ''direct extrusion puffed'', and the other is ''indirect extrusion puffed''. ''Direct puffed'' is:mixing corn flour, flour ... and other raw materials, directly high pressure and extruding become shape. The typical of foods are: GuaiGuai(Taiwan famous snack), grain puff, corn curl(corn bar), corn cracker products ... etc .
''Indirect extrusion puffed'' is:extruded into a specific shape, and then cooling and drying before forming. Final to form "Puffed Dry Pellet", and finally make by frying, drying. The typical of foods are include : Spiral Potato puffed Pellet , 3D stars Potato puffed Pellet Snack, Corn Cones puffed Pellet ... etc.
The dried puffed pellet have variety of shapes. Different shapes create different crispy taste and experience. For example, the new hot snack in 2020: ORION turtle snacks in Korea (4 layers of dried puffed pellet).
Related Products

---

TsungHsing Food Machinery is a rotary seasoning drum machine manufacturer and supplier. TsungHsing Food Machinery (TSHS) is a manufacturer of continuous seasoning equipment. By drum's rotation and its special structure to get very even seasoning result. It is often used in automatic production lines. It is evenly seasoned around the product to ensure the quality and taste of the product, and flexibly adjust the functions of the equipment according to the time and requirements of customer.

---

---

TsungHsing Food Machinery is a continuous de-fatting machine manufacturer and supplier. Centrifugal De-fatting, De-fat Machine, Centrifugal De-fat Machine TsungHsing Food Machinery (TSHS) provides manufacturing equipment for large-volume, continuous de- oiling systems. After frying, to reduce the oil content of the product, the surface and the oil inside the product can be removed by centrifugal de-fatting. The de-fatting system can be continuously connected in the front frying section to fully integrate the production line. Through the control of time, the production line can be completed without interruption. Complete de-fatting system, including automatic feeding (into the de-fatting) system, de-fatting main body, automatic discharging (outlet of the de-fatting) system. The operating principle of the de-fatting system is that the product after frying is quantitatively conveyed to the main body of the de-fatting, and the centrifugal force is generated by the rotation of the inner drum of the de-fatting, and the oil of the product itself and the surface oil are separated and pulled out. After the de-fatting is completed, the material is sent to the lower conveyor belt through the inner drum gate to advance to the next section.

---

---
Press Release
The exhibition in Thailand

Food Pack Asia 2020
Country :Thailand Bangkok
DATE:2020.02.12 ~ 2020.02.15
PLACE:Bangkok International Trade & Exhibition Centre (BITEC)

Read More

The exhibition in Singapore

In response to the new coronavirus (COVID-19) epidemic. After the careful consideration, the organizer decided to postpone the exhibition of FHA-Food & Beverage 2020.
Currently, the new exhibition...

Read More

The exhibition of India

Attention
The exhibition will be cancel.

Read More