Rotary Seasoning Drum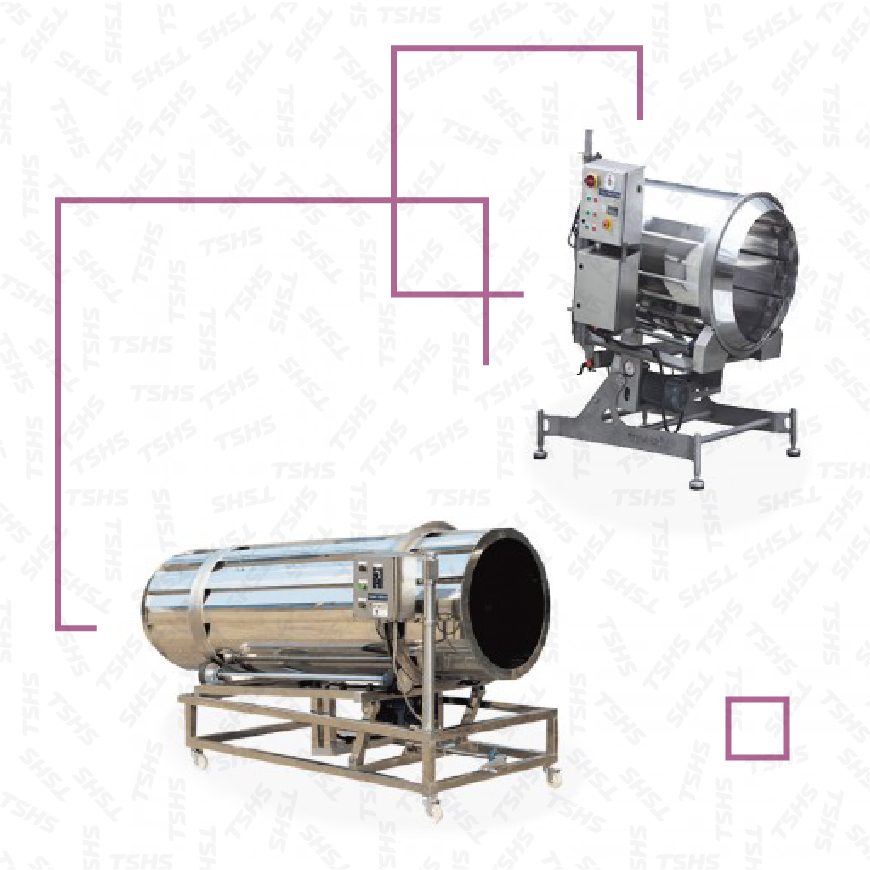 By drum's rotation and its special structure to get very even seasoning result. It is often used in automatic production lines.
Features
Both C.W. and C.C W are available.
Rotary speed is adjustable according need.
Adjustable drum angle to control coating time.
No seam inside the drum, easy to clean and maintain products hygiene.
Equipment Information Of Related Product
Size: 2100L*1100W*1800H(mm)
Power: 1/2 hp
Speed: 120-713 rpm

Related Products

---

Product catalog Download

---
Press Release
China-Encounter With The Sachima-Continuous Frying Machine

Best wishes for the happy new year
we will work harder to create a higher quality, better professional service and provide exclusive customized research and development.

Read More

Anti-Fraud

We received our customer's reflection recently. There are some scammer counterfeit account information by mail in the name of TsungHsing company.
We remind our customer that our remittance...

Read More