Rotary Seasoning Drum Equipment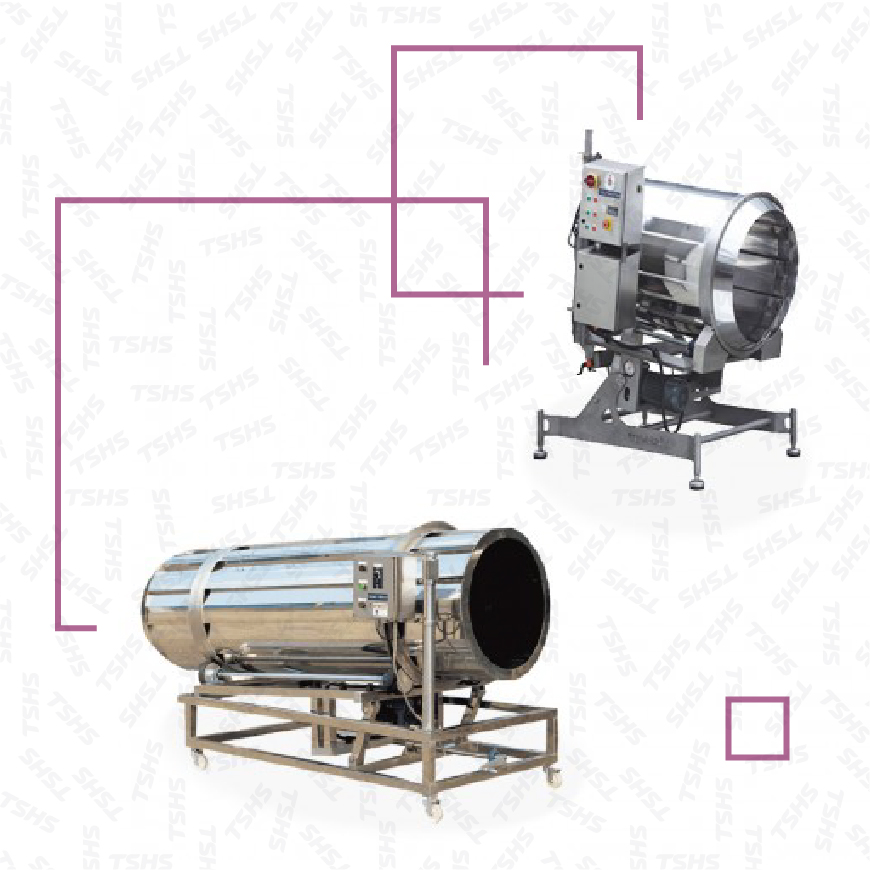 TsungHsing Food Machinery is a rotary seasoning drum machine manufacturer and supplier. TsungHsing Food Machinery (TSHS) is a manufacturer of continuous seasoning equipment.
By drum's rotation and its special structure to get very even seasoning result. It is often used in automatic production lines. It is evenly seasoned around the product to ensure the quality and taste of the product, and flexibly adjust the functions of the equipment according to the time and requirements of customer.
The rotary seasoning equipment of TSHS basically has the following two advantages and features:

A. We uses the integrated design for easy cleaning:

Integrated design made of SUS304 for easy cleaning without seam inside the drum. The special angle is also designed inside the seasoning drum, so that the product can be fully stirred in the seasoning drum to ensure the uniformity of the seasoning powder and achieve the highest quality product requirements.

B. Seasoning speed and angle to meet customer requirements:

The rotary seasoning drum of our company is designed to meet the safety of the equipment in accordance with the basis of human factors engineering design and protect the safety of operators during the seasoning process. The operator can adjust the speed and capacity of the product seasoning during the production process to meet the customer requirements. It's not necessary to suspend or stop the production line due to adjustment and reduce the time and labor cost in the production process. Our company keeps providing innovation and design every year base on the requirements of customers.
Features
Both C.W. and C.C.W. are available according to customer requirements .
Adjustable Capacity.
Adjustable capacity of seasoning.
Adjustable rotary speed.
Adjustable drum angle to control coating time.
Special design and easy to clean.
Flow Chart
Rotary Seasoning → Discharge
(This is the basic configuration, please contact us for other special processes.)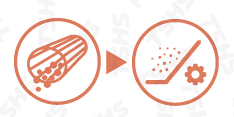 Equipment Information Of Related Product
Power: Yield varies depending on the seasoning time.
Horsepower Requirements: 2 1/2HP.
Product Features
The rotary seasoning equipment of TSHS can get rid of the disadvantage of traditional seasoning equipment, just like uneasy to clean, or must to be stop. Our design is based on the needs of the manufacturers. Through the feedback from the manufacturers every year, the equipment is improved regularly. The special angle design inside the seasoning drum can make the products roll over, so that the products can get full angle of the seasoning and assist customers to having the highest quality seasoning.
SUPPLEMENT
Customized services can be provided according to customer requirements, as shown below:
Related Products

---

Product catalog Download

---
Press Release
The exhibition in Thailand

Food Pack Asia 2020
Country :Thailand Bangkok
DATE:2020.02.12 ~ 2020.02.15
PLACE:Bangkok International Trade & Exhibition Centre (BITEC)

Read More

The exhibition in Singapore

In response to the new coronavirus (COVID-19) epidemic. After the careful consideration, the organizer decided to postpone the exhibition of FHA-Food & Beverage 2020.
Currently, the new exhibition...

Read More

The exhibition of India

Attention
The exhibition will be cancel.

Read More