Potato Chips (Wave) Machine And Equipment Supplier
Potato Chips (Wave) Production Line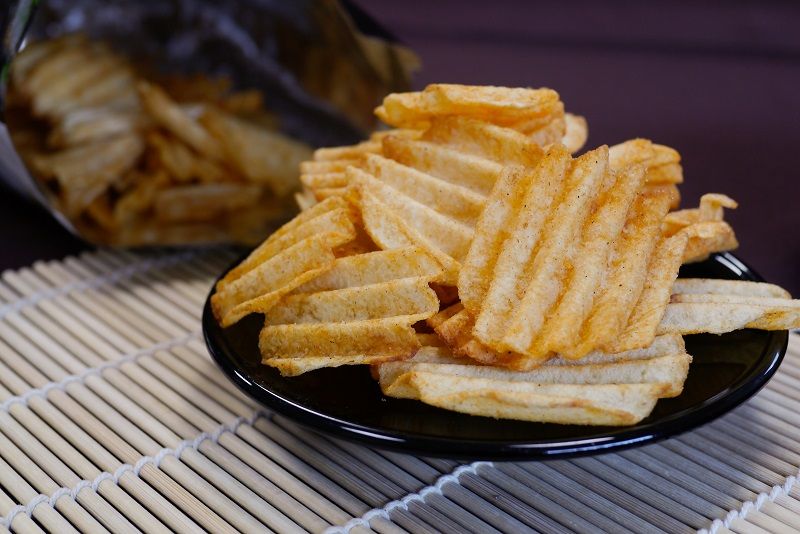 The potato chips are snacks made from potatoes. They are made by cutting or rolling the potatoes into thin slices, then fried or grilled until they are crispy and seasoned. It can be adjusted and produced according to the shape of the customer's desire.
Features
Capacity from 100 kgs/hr, 300 kgs/hr, 500 kgs/hr according to demand.
Conveying inspection by roller type can completely inspect the quality of potato raw materials.
The whole conveying speed can be adjusted.
Using the American Urschel slicer, fast speed and good quality.
The slice shape and slice thickness of potato chips can be adjusted.
The frying temperature and frying time can be adjusted.
Related Products

---

TsungHsing Food Machinery is a Continuous Fine Filter machine manufacturer and supplier. TsungHsing Food Machinery (TSHS) provides the filtering system and equipment for continuous cleaning the residues produced during the frying process.Tsung Hing continuous fryer itself contains a coarse filter system, which can easily filter out a small amount of impurities to maintain the oil quality and extend oil life. But if your products are coated with paste, powder or syrup. A large amount of residue will be produced, which is easy to cause oil damage and high oil acid. At this time, we would recommend using the continuous fine filter to more effectively reduce the frequency of oil damage. And maintain environmental hygiene and product clean in production.Tsung Hsing Company provides a continuous fine filter system and equipment for filtering and removing oil residues, which can effectively filter out the oil residues in the frying. It is an essential frying peripheral equipment for frying products with coated paste, slurry and powder products. ※ The continuous fine filter is suitable for products coated with paste, powder and syrup.

---

---

Videos

:Potato Chips Production Line
Press Release
The exhibition in Thailand

Food Pack Asia 2020
Country :Thailand Bangkok
DATE:2020.02.12 ~ 2020.02.15
PLACE:Bangkok International Trade & Exhibition Centre (BITEC)

Read More

The exhibition in Singapore

In response to the new coronavirus (COVID-19) epidemic. After the careful consideration, the organizer decided to postpone the exhibition of FHA-Food & Beverage 2020.
Currently, the new exhibition...

Read More

The exhibition of India

Attention
The exhibition will be cancel.

Read More