Pollock Fish Snack Machine And Equipment Supplier
Pollock Fish Snack Production Line
Thai Bento、Fishsnack、Dried Fish Fillet Snack、แผ่นปลาหมึกอบ、ปลาเส้นสอดไส้、ปลาเส้น、タイ-ベント、焼きかまぼこ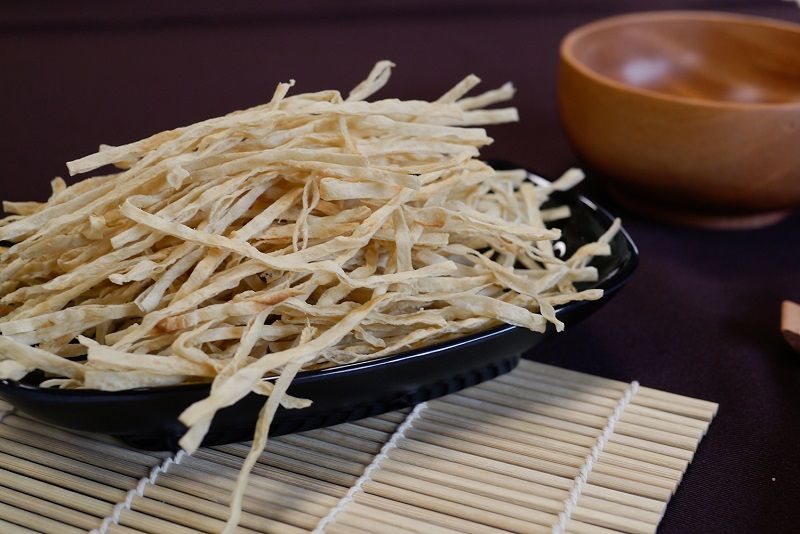 Fish Snack Production Equipment
Put stirred fish paste in forming machine, rolling and extrude to forming, then through roaster for the first baked. The pre-baking machine of the fish shred production equipment of TSHS is heated by gas infrared fire tube, which can instantly remove the moisture of the surimi skin and prevent it from sticking to the mesh belt when it enters the next process. The Dryer of the Fish Shred Production Line of TSHS is made of stainless steel according to the requirements of food hygiene regulations, and the heating system uses a gas direct fire burner, so that heating is high efficient. The hot air circulation system uses turbo-type windmill to be placed in a cross-inserted, so that the hot air is spread equal and has no-escape corner. Moreover the surimi can be heated evenly while being dried to achieve the best quality.
TSHS provides comprehensive Fish Snack equipment solutions
Please feel free to contact us via the form below. We will happy to answer any questions you may have regarding our products, services, and turnkey projects.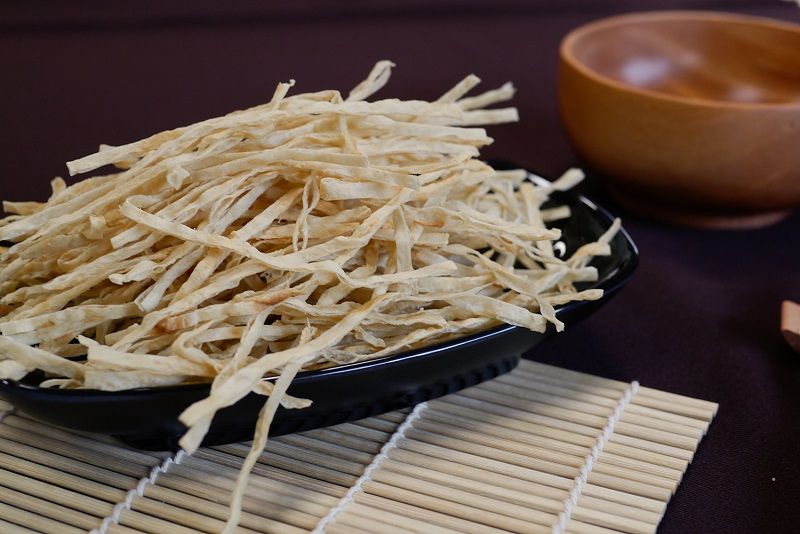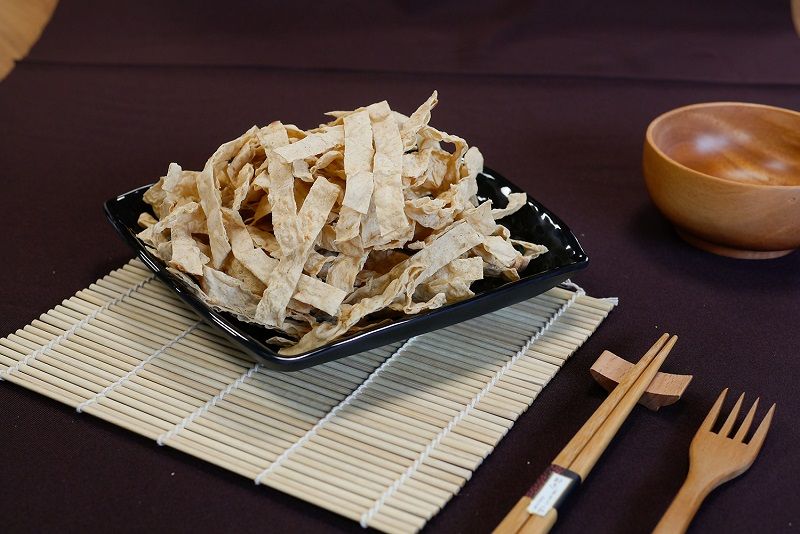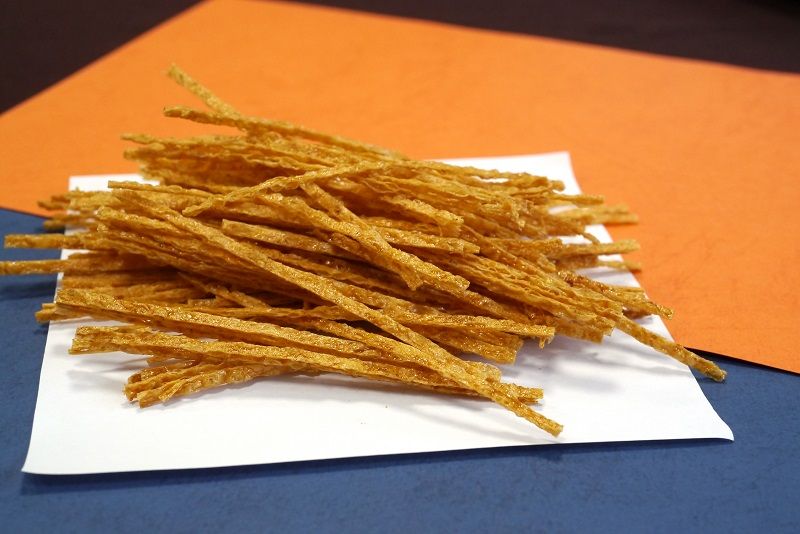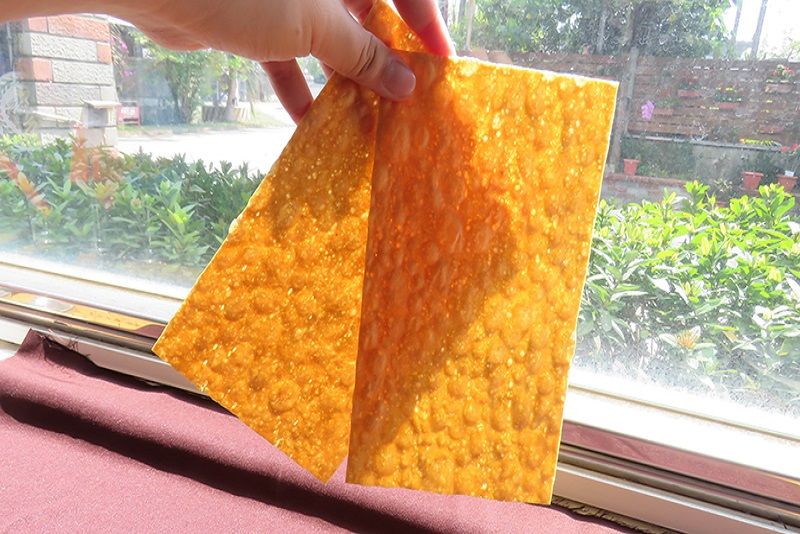 About Fish Snack
According to ancient times, parents hoped that children could get enough nutrition, and fish is easy to obtain relatively,
but fishbone stab the children's throat easily. That's why they devolope the new snack made by fish meat.
In addition to keep the original value on fish meat also more safe when eating.
The fish snack all use fish paste as raw material.
Because of different processing ways and production, it has many product property.
For example:Thailand-ปลาหมึกอบเบนโตะ รส ทรงเครื่อง (Bento Squid Seafood), Japan-なとり, China- fish fillet,
Taiwan-North Sea Cod Fishsnack.
Basic process
1. Mixing the raw material→2. First pre-baking after rolling and forming→3. Seasoning after drying, and dry again→
4. Then use oven to dry and remove excess moisture→5. Then cut to the thickness and shape according to the needed.
Final is complete.
Related Products

---

TsungHsing Food Machinery is a fish shred production line machine manufacturer and supplier. TsungHsing Food Machinery (TSHS) provides snack foods through the processing of production equipment for the processing of surimi as the main raw material. It is a derivative application of fish products. The Pollack Fish Snack can be said to be a classical Taiwanese snack, and many people have fond childhood memories of it. It is said that the pollack fish snack was invented by the Japanese and later passed to Taiwan. It was considered a high class import food that gradually became an important product in the surimi processing industry in Taiwan. Related applications are widely used in various Asian countries.

---

---

TsungHsing Food Machinery is a rotary seasoning drum machine manufacturer and supplier. TsungHsing Food Machinery (TSHS) is a manufacturer of continuous seasoning equipment. By drum's rotation and its special structure to get very even seasoning result. It is often used in automatic production lines. It is evenly seasoned around the product to ensure the quality and taste of the product, and flexibly adjust the functions of the equipment according to the time and requirements of customer.

---

---
Press Release
The exhibition in Thailand

Food Pack Asia 2020
Country :Thailand Bangkok
DATE:2020.02.12 ~ 2020.02.15
PLACE:Bangkok International Trade & Exhibition Centre (BITEC)

Read More

The exhibition in Singapore

In response to the new coronavirus (COVID-19) epidemic. After the careful consideration, the organizer decided to postpone the exhibition of FHA-Food & Beverage 2020.
Currently, the new exhibition...

Read More

The exhibition of India

Attention
The exhibition will be cancel.

Read More