Butter Coated Peanuts Machine And Equipment Supplier
Butter Coated Peanuts Production Line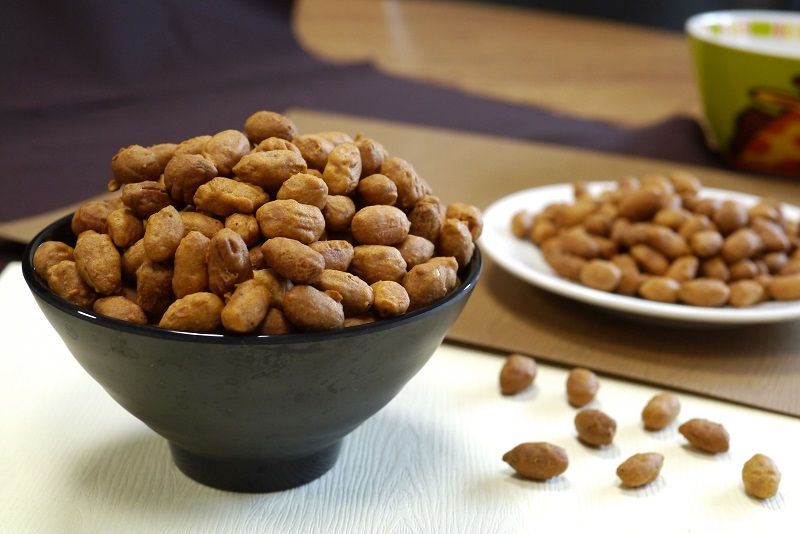 Peanuts are rich in various nutrients, such as protein, vitamin B group, dietary fiber, etc. However, the lipid content of peanut is more than 70%, and it's rich in oil, so the calories are relatively high, and the protein in peanuts is easily absorbed by the body and absorbed, and the rate is around 90%. Therefore, experts recommend that the applicable amount is 80g-100g per day. In addition, the outer membrane of peanuts is rich in dietary fiber, which can be eaten together with the outer membrane, which can help to promote gastrointestinal motility.
Peanuts are similar in taste and nutrients to nuts (such as walnuts and almonds) and are usually served in Western dishes in a similar manner as cooking nuts, or are wrapped, floured, seasoned, and fried...etc. After the process, it is processed into a casual snack.
Product Features
The process and production capacity can be adjusted according to customer needs, and one-to-one consulting services are provided.
Related Products

---

TsungHsing Food Machinery is a nuts processing production machine manufacturer and supplier. TsungHsing Food Machinery (TSHS) provides manufacturing equipment for processing raw materials such as nut processing, frying, baking, roasting, seasoning and coating. Nut snack foods are widely accepted and popular products all over the world. Both the Western and Eastern culture, and even different food cultures are accepted. Commonly used in processing methods are frying, roasting, drying, baking…etc. It is also divided into coating and non-coating. Nut products are widely accepted by the people in the world's snack food culture, regardless of Western or Eastern culture, and the nut processed products are considered the most original item for snack foods. From the baking and frying of the nut products to the later derivatives such as coating with powder or liquid, garlic peanuts. Agricultural products such as peanuts, green beans, cashews, and almonds…as the raw materials, which are widely used and easily obtained all over the world, are fried or baked and then seasoned to produce snack foods that are suitable for all ages and delicious. The finished-products of nuts on the current market could be classified by product category into coating with powder or liquid and without coating with anything; classified by ripening process into frying and roasting. According to the different processes and seasonings, the processing methods of nuts are kaleidoscopic and easy to develop new products. It is a product which could be worthy invested enormous time and effort in term of the industries of leisure food.

---

---

TsungHsing Food Machinery is a continuous deep oil fryer manufacturer and supplier. TsungHsing Food Machinery is a food machine manufacturer and supplier. Fried sugared snack foods are popular in the Southeast Asian market and are the primary choice for many snack food manufacturers trying to develop new products, but sugared products are both loved and hated by producers because of the condensed impurities due to the mixing of sugar and oil. There are many problems in the production process.

---

---

TsungHsing Food Machinery is a rotary seasoning drum machine manufacturer and supplier. TsungHsing Food Machinery (TSHS) is a manufacturer of continuous seasoning equipment. By drum's rotation and its special structure to get very even seasoning result. It is often used in automatic production lines. It is evenly seasoned around the product to ensure the quality and taste of the product, and flexibly adjust the functions of the equipment according to the time and requirements of customer.

---

---

Videos

Coated Penut Production Line
Press Release
The exhibition in Thailand

Food Pack Asia 2020
Country :Thailand Bangkok
DATE:2020.02.12 ~ 2020.02.15
PLACE:Bangkok International Trade & Exhibition Centre (BITEC)

Read More

The exhibition in Singapore

In response to the new coronavirus (COVID-19) epidemic. After the careful consideration, the organizer decided to postpone the exhibition of FHA-Food & Beverage 2020.
Currently, the new exhibition...

Read More

The exhibition of India

Attention
The exhibition will be cancel.

Read More