Cabinet Type Dryer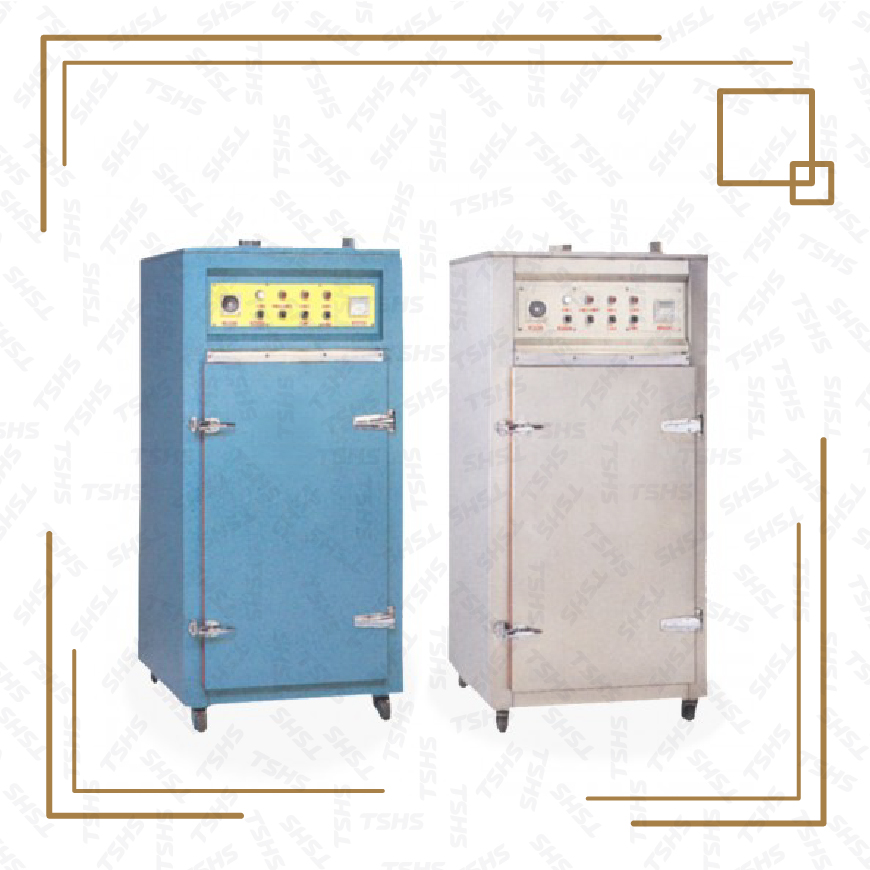 Features
Assembly type stainless steel construction, no limition of space.
Less fuel(gas), 1HP electric power is required only.
Movable rack for easy operation.
Humidity controller can be added.
Equipment Information Of Related Product
Gas automatic fire lighting.
Temperature control.
Heating indicator.
Inner temperature indicator.
Hot air circulation, product can be dried evenly.
Applications
Food : meat, sausage, preserved fruit.
Agriculture and marine products : longan, mushroom, dried fish.
Chemical and medicine and herb.
Tray Type :

Type

Plate

Baking tray specifications(Material : Stainless steel)

Mechanical specifications

Heating method

Energy consumption

Capacity

Motor

proper

Temperature

sausage

Dried meat

Longan

WS-301

8

38X50X4 cm

Outside diameter

:68X51X125

Inside diameter 

: 51X42X78

2KW

Simplex

09 A

20kg

08 plate

100kg

1/8HP

30-100℃

WS-340
10
56x56x4 cm

Outside diameter

:76X70X152

Inside diameter 

: 58X61X98

3KW

Simplex

15 A

30kg

10 plate

150kg

1/4HP

30-100℃
Finished Product Gallery

Related Products

---

Swing type feeding , Product heated by float hot air to achieve uniform drying and roasting effect.

---

---

Product catalog Download

---
Press Release
China-Encounter With The Sachima-Continuous Frying Machine

Best wishes for the happy new year
we will work harder to create a higher quality, better professional service and provide exclusive customized research and development.

Read More

Anti-Fraud

We received our customer's reflection recently. There are some scammer counterfeit account information by mail in the name of TsungHsing company.
We remind our customer that our remittance...

Read More