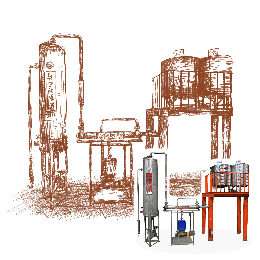 Other Food Processing Machine
We also offer peripheral products such as heat transfer oil heating system, and continuous de-fatting for your choice except turnkey project, frying machine, and dryer.
---
New in 2022, Entry Model Fryer of TSHS
Suitable for new investor and small capacity.

Download
Have Further Requirement, Contact Us
Email: machine@tsunghsing.com.tw
More Details
Over 50 Years of Other Food Processing Machine Supply | TSHS
Based in Taiwan, since 1965, TSUNG HSING FOOD MACHINERY CO., LTD. is a Other Food Processing Machine supplier in snack foods industry.
500 food processing production lines sold in 65 countries, TSHS is a food machine expert with over 54 years of experiences. CE certified, reasonably priced food processing machinery are industrial fryers, oil heating systems, seasoning tumblers, liquid mixer machines, liquid sprayer machines, etc.
TSHS has been offering customers high-quality food processing machines for green peas, nuts, potato chips, grain puffs and corn puffs, with total snack foods solutions. They represent trust, specialty, high-quality and safety specialization, which is where their name TSHS came from.