Sachima Machine And Equipment Supplier
Sachima Production Line
Soft Flour Cake、サチマ、ขนมข้าวพอง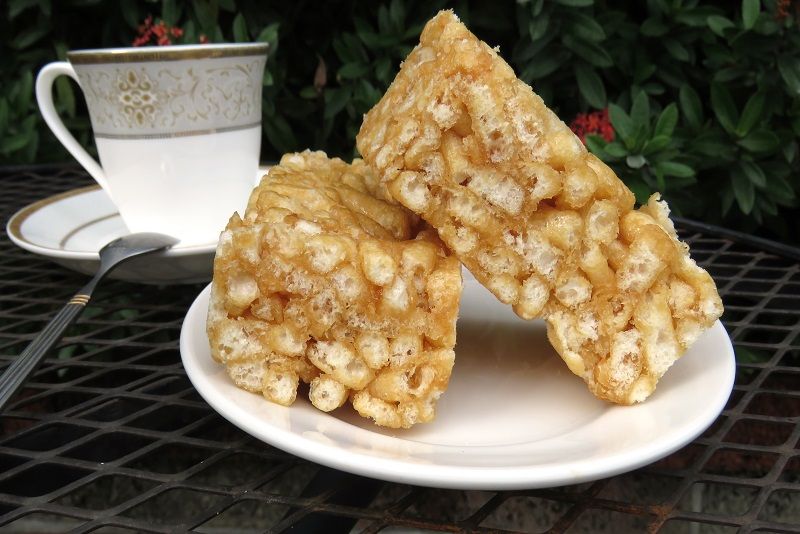 Sachima Production Equipment
When the flour encounter frying, it will cause too many impurities, and make the oil useful life shorter. With the fine filter and scraper system of TSHS, it can reduce the impurities in the oil and increase the oil life effectively. TSHS provides a fully automated and high-quality fried noodle snacks production line, which can improve production to save labor costs. Combined with the CIP automatic cleaning system, it is convenient for equipment cleaning, which is safe and conform to food hygiene regulation.
TSHS provides comprehensive Sachima equipment solutions
Please feel free to contact us via the form below. We will happy to answer any questions you may have regarding our products, services, and turnkey projects.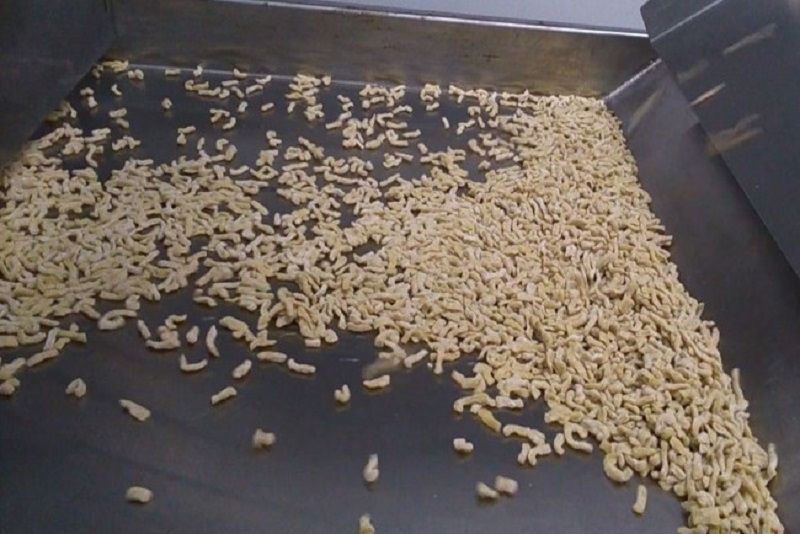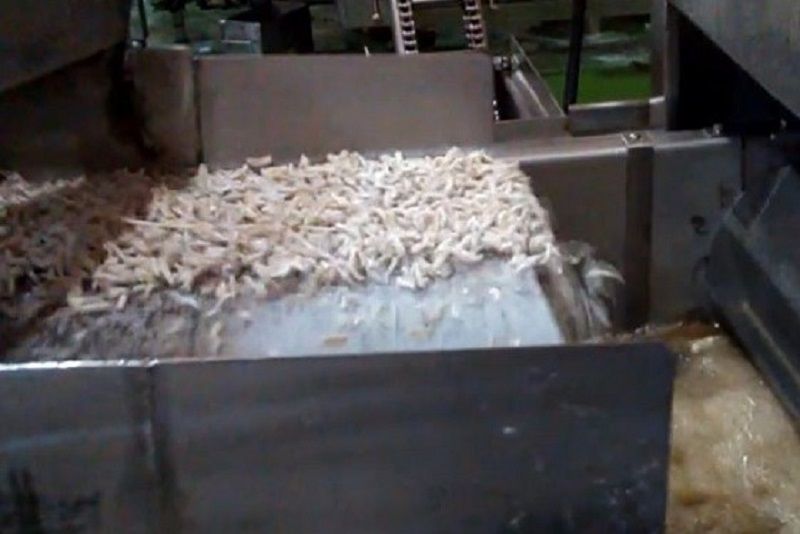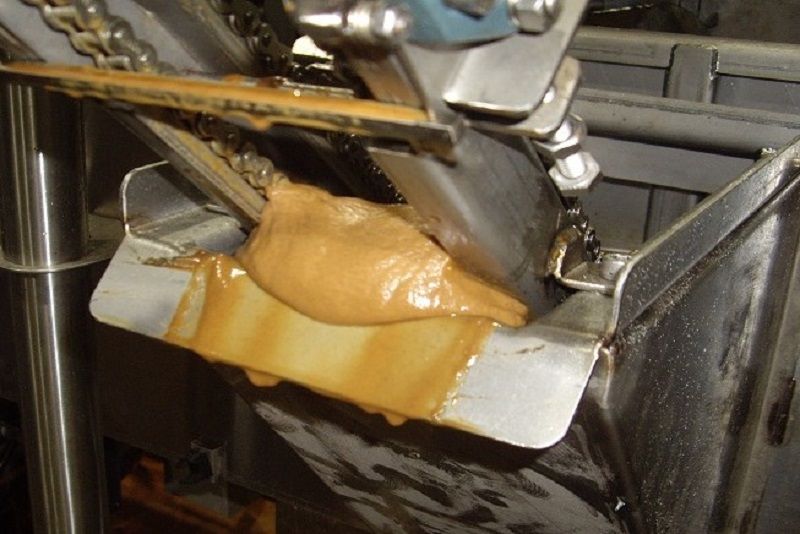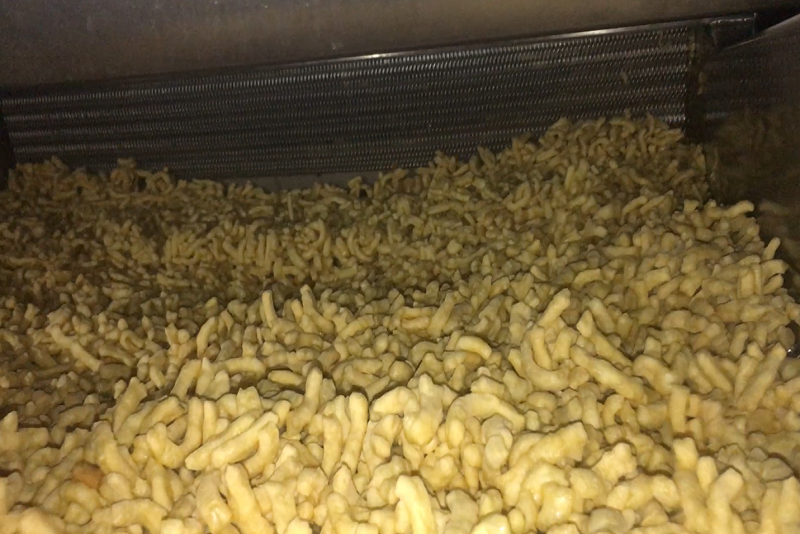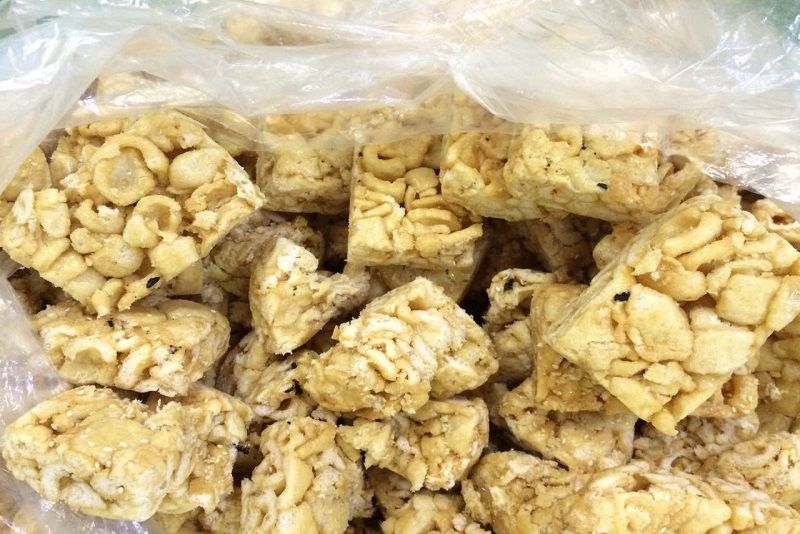 About Sachima
Sachima is a food of the Manchu nationality in the Qing Dynasty of China.
The noodles were fried to golden color and crispy taste. After boiling the sugar water, pinch the sugar with your fingers to test
the stickiness of the syrup. Then mix the sticky liquid syrup into fried noodles equally and put into the mold for cutting and
forming in final, which can be completed after packaging.
Sachima is a square sweet dessert with flour and eggs as the main raw material. It has a golden appearance and fluffy taste.
Let your mouth be sweet and full of happiness around you.

Be known as sachima (Latin)
English name: Soft Flour Cake, Sachima
Spanish: Sachima
Chinese name: 沙琪瑪,沙琪瑪
Japanese: サチマ
Malaysia: 薩騎馬
Hong Kong:馬仔,馬仔
Thai: ขนม ข้าวพอง
Related Products

---

TsungHsing Food Machinery is a Flavor Liquid Mixer machine manufacturer and supplier. TsungHsing Food Machinery (TSHS) provides continuous seasoning equipment production. The flavor liquid mixer is mainly designed through the special design of the double seasoning drums, and the two kinds of seasoning liquid can be fully mixed before seasoning. It can completely spray the seasoning liquid on the product, and then evenly wrap the seasoning liquid on the product through the turning of the seasoning drum, which is suitable for the fully automatic production line. Since the seasoning state of the seasoning liquid must be maintained, we designed the jacket insulation of the seasoning process to ensure the quality and taste of the seasoning liquid and can flexibly adjust the functions of the equipment according to the time and requirements of the customer. Common products are mainly used as follows: Spray seasoning: According to the customer's product requirements, adjust the speed and range of the seasoning spray to achieve the seasoning effect, such as Kuai-Kuai food products.

---

---
Press Release
The exhibition in Thailand

Food Pack Asia 2020
Country :Thailand Bangkok
DATE:2020.02.12 ~ 2020.02.15
PLACE:Bangkok International Trade & Exhibition Centre (BITEC)

Read More

The exhibition in Singapore

In response to the new coronavirus (COVID-19) epidemic. After the careful consideration, the organizer decided to postpone the exhibition of FHA-Food & Beverage 2020.
Currently, the new exhibition...

Read More

The exhibition of India

Attention
The exhibition will be cancel.

Read More