Middle East - Seasoning recycle system -seasoning (Sesame) recycle
Date Palm grows up in the desert, is well-known as Desert Bread or Green Gold. It has a fantastic position in Middle East countries. Date Palm has high nutritional value, contains much of vitamins, minerals and natural sugar. It is able to supply our body for enough nutritional need. For Muslims, Date Palm is the best choice in fasting month. In the fasting month, Muslim always eat some Date Palm after sunset. So Muslims call Date Palm as Fruit Of Life.
In the end of 2017, Middle East customer contacted our company by sending inquiry on Internet. The customer wanted to do seasoning in the process of Date Palm ball within sesame powder. Actually the customer faced some problems, like hiring too many workers, capacity limit, and uneven product seasoning. So they need us to assist them to solve the problems.
In order to manufacture the good quality seasoning system machine by customer need, our company begin learning to make Date Palm ball. We keep updating all the process and do testing for product. In that period, we discuss with our customers in all steps. We do many tests to make sure the final product is perfect then we begin to do shipping process. This seasoning system help customer improve manpower cost and capacity limit problems now. TSHS also do them a favor to supply the extra recycling hopper to recycle the seasoning powder, and save much of the company cost.
Customer decide to use FOB to ship the container, then our sales still call the customer to care for the shipment detail every week. It appears that TSHS really cares of our customers in Middle East and satisfy our customers really well. Customers say they are really surprised and happy for such a awesome service from Taiwanese company. They will continue to cooperate with us in the future.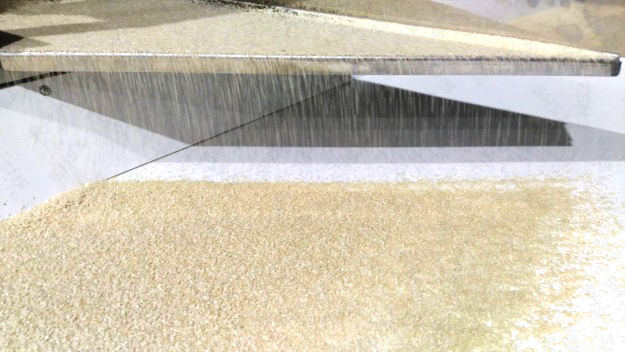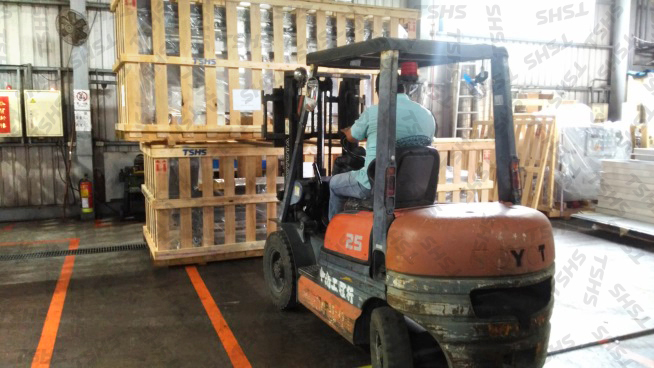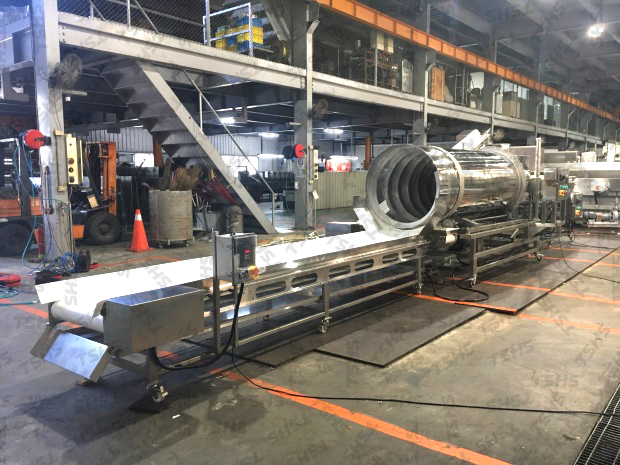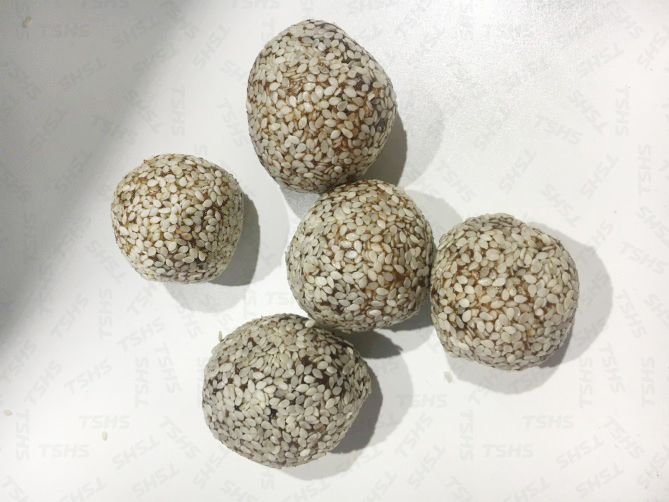 The customers from Middle East are really caring about the relations between us. In Middle East countries, people bring more opportunities to the people they trust . This will help our company get more contracts by customers introducing.
TSHS cares about the profession and trust, in this project, we are customized by our customers. We care all the need from them. We are also really surprised by customers praise and encourage, we will make all our effort to improve and satisfy customers expectations in the future.
Related Products

Seasoning Equipment、Seasoning M/C

---

TsungHsing Food Machinery (TSHS) is a manufacturer of continuous seasoning equipment. By drum's rotation and its special structure to get very even seasoning result. It is often used in automatic production lines. It is evenly seasoned around the product to ensure the quality and taste of the product, and flexibly adjust the functions of the equipment according to the time and requirements of customer.

---

WJ-006-400L

---

TsungHsing Food Machinery (TSHS) provides continuous seasoning equipment production. The flavor liquid mixer is mainly designed through the special design of the double seasoning drums, and the two kinds of seasoning liquid can be fully mixed before seasoning. It can completely spray the seasoning liquid on the product, and then evenly wrap the seasoning liquid on the product through the turning of the seasoning drum, which is suitable for the fully automatic production line. Since the seasoning state of the seasoning liquid must be maintained, we designed the jacket insulation of the seasoning process to ensure the quality and taste of the seasoning liquid and can flexibly adjust the functions of the equipment according to the time and requirements of the customer. Common products are mainly used as follows: Spray seasoning: According to the customer's product requirements, adjust the speed and range of the seasoning spray to achieve the seasoning effect, such as Kuai-Kuai food products.

---

---

Vibration function to feed product and flavor evenly. Drum rotation for evenly powder coating on the products.

---

---
Press Release
The exhibition of Dubai and Indonesia

GULFOOD MANUFACTURING
Country :Dubai Emirates
DATE:2019.10.29 ~ 2019.10.31
PLACE:Dubai World Trade Centre

ALLPACK
Country :Indonesia Jakarta
DATE:2019.10.30 ~ 2019.11.02
PLACE:Jakarta...

Read More

New Product Launch

R&D New Project, Upgrade The Fryer
How to provide customers with continuous and uninterrupted frying of sugared products for a long time, so as to achieve the highest production capacity,...

Read More

The exhibition of Bangladesh

Bapa Foodpro International Expo

Read More