Conveyor Type Liquid Sprayer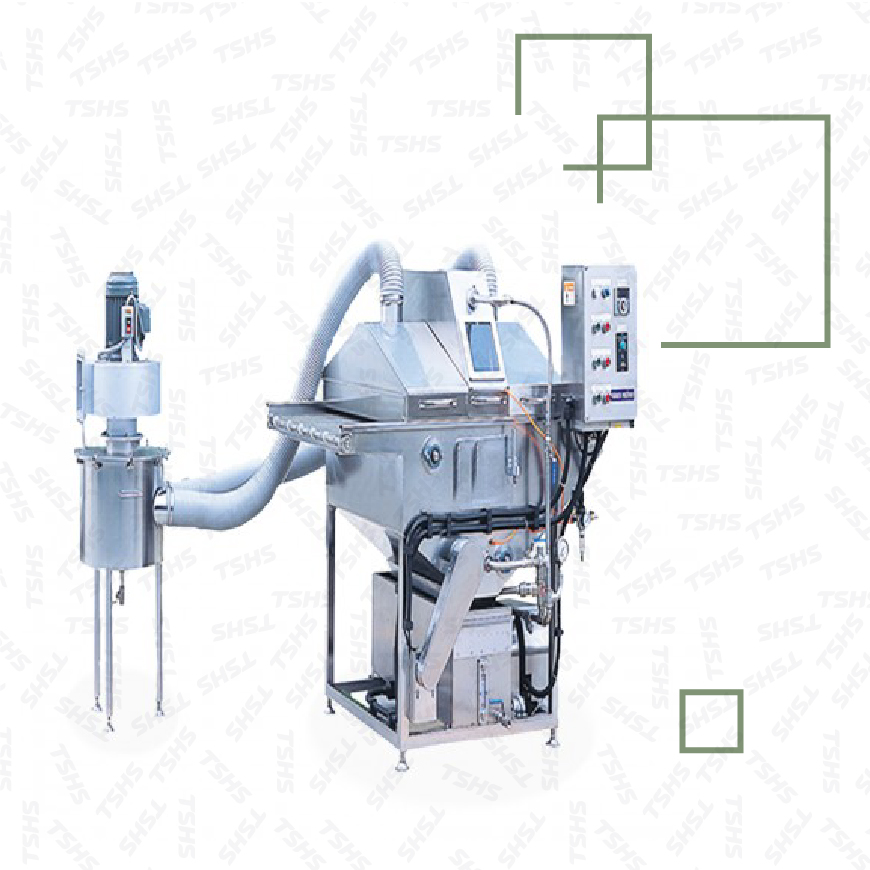 Oil mist created by nozzle then spray on product. The extra oil collected and recycle use. The oil spray volume is adjustable. Suitable for flat shape products.
Features
Individual control for top and bottom spray amout.
Extra oil recycle system with filter.
Liquid heater provided.
Conveyor speed adjustable.
Equipment Information Of Related Product
Size: 1300L*1300W*1300H(mm)
Power: 1/4HP+1/4HP+2KW
Product Features
Oil mist is generated with nozzles and then sprayed on products.
Collects and recycles excess oil.
The volume of oil spray is adjustable.
Suitable for products that are flat in shape.
Related Products

---

Product catalog Download

---
Press Release
China-Encounter With The Sachima-Continuous Frying Machine

Best wishes for the happy new year
we will work harder to create a higher quality, better professional service and provide exclusive customized research and development.

Read More

Anti-Fraud

We received our customer's reflection recently. There are some scammer counterfeit account information by mail in the name of TsungHsing company.
We remind our customer that our remittance...

Read More