Continuous Fluidized Bed Dryer / Roaster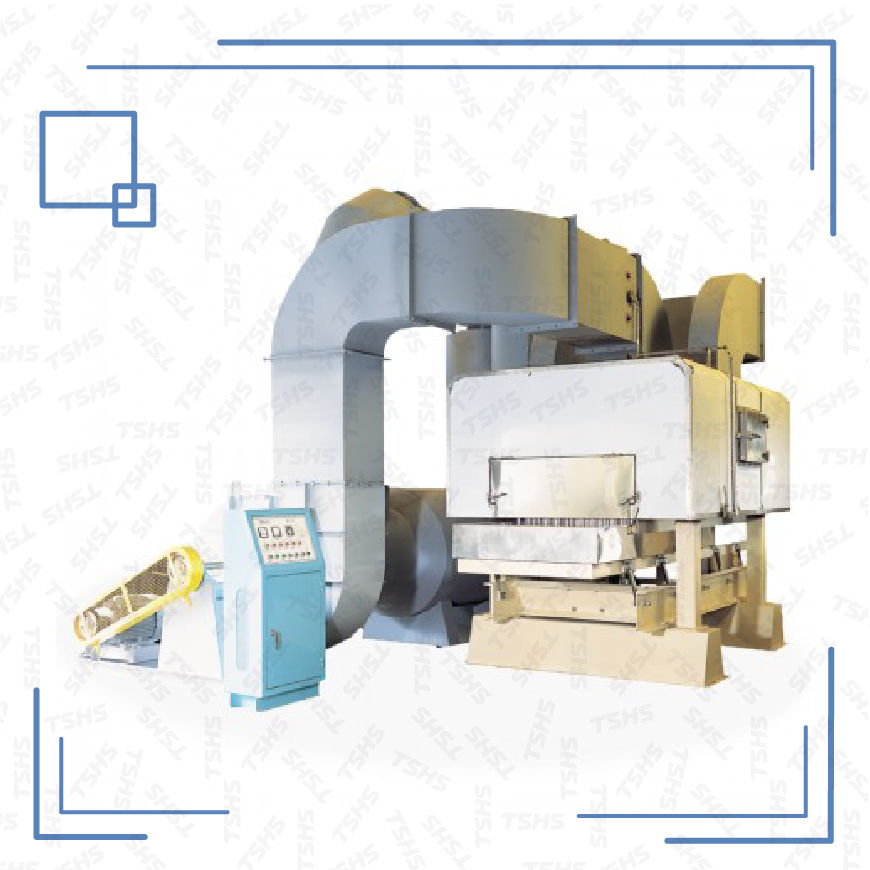 Swing type feeding , Product heated by float hot air to achieve uniform drying and roasting effect.
Features
Swing type feeding with floating hot air for speedy drying and roasting.
Recycle-able hot air for energy saving, gas or diesel as fuel.
Dust collector provided for hygienic purpose.
Speedy processing, good for mass production.
Max temperature 300°C, available for variety product.
Applications
Dry: rice, oat, grain, sheet or particle product.
Roast: rice, grain, peanut, coffee, bean, nut and snack puffing.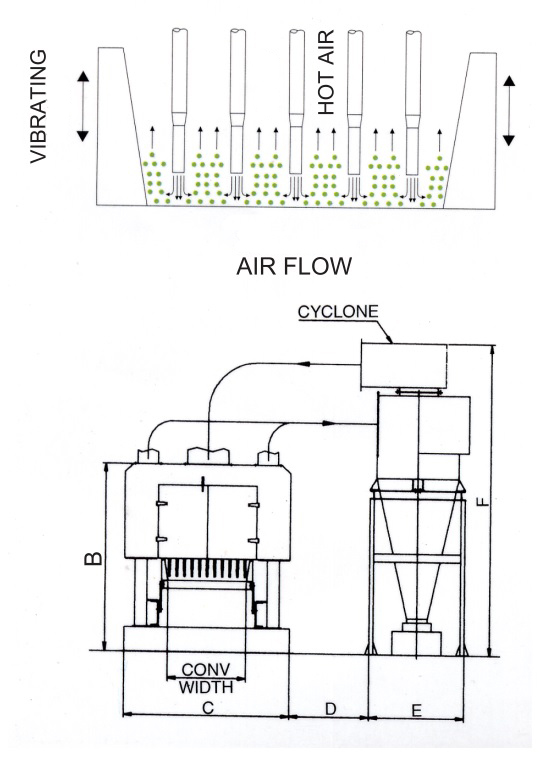 SPECIFIC ATION
| | | | | | | |
| --- | --- | --- | --- | --- | --- | --- |
| Conveyor Width (mm) | Conveyor Length (mm) | B (mm) | C (mm) | D (mm) | E (mm) | F (mm) |
| 300 | 6700 | 2400 | 1200 | 1100 | 1200 | 3800 |
| 600 | 6700 | 2700 | 1600 | 1100 | 1700 | 4800 |
| 900 | 6700 | 2700 | 2000 | 1100 | 1500 | 4500 |
| 1200 | 6700 | 2700 | 2300 | 1100 | 1700 | 5000 |
| 1500 | 6700 | 2800 | 2700 | 1100 | 1800 | 5400 |
Finished Product Gallery

Related Products

---

Product catalog Download

---
Press Release
China-Encounter With The Sachima-Continuous Frying Machine

Best wishes for the happy new year
we will work harder to create a higher quality, better professional service and provide exclusive customized research and development.

Read More

Anti-Fraud

We received our customer's reflection recently. There are some scammer counterfeit account information by mail in the name of TsungHsing company.
We remind our customer that our remittance...

Read More